Bakery in Barcelona&Madrid
Trendy Bakery in the center of Barcelona & Madrid
Carrer de Concell De Cents, 378. Barcelona Call 930 24 7539 for the information
Moreria 11, Madrid. Call 611 151 030 for the information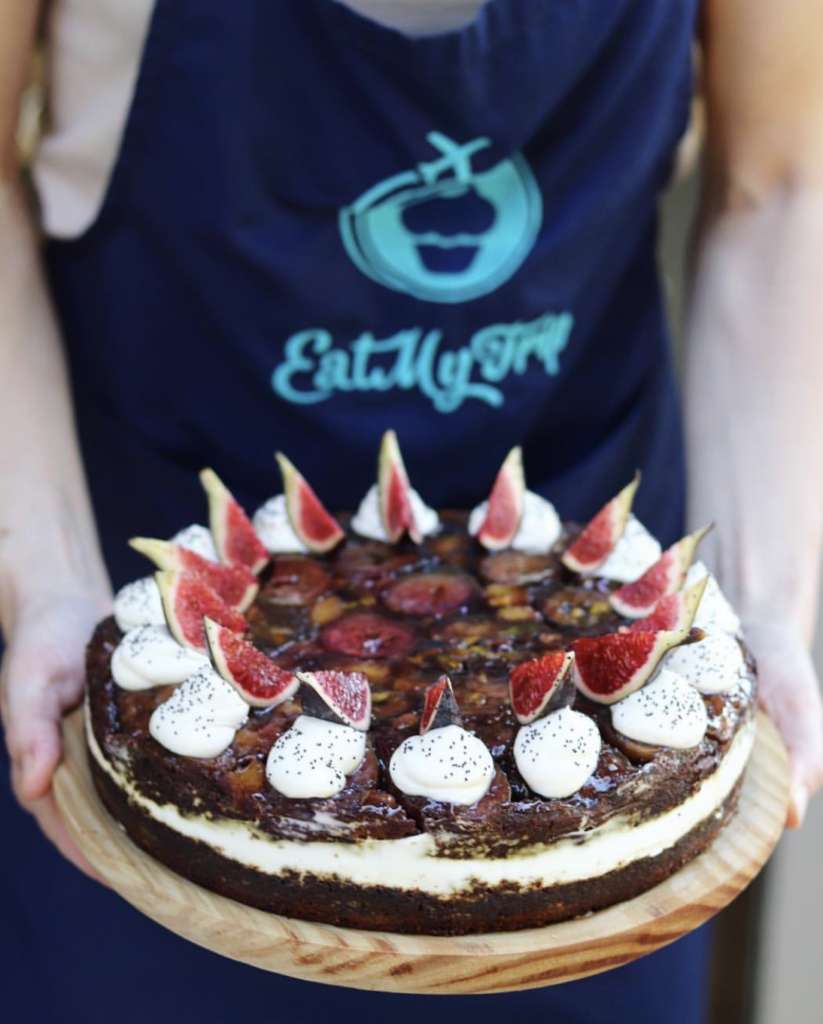 Just one impressive bakery
It all has started with the cake when the founder of EatMyTrip Genia Sukhacheva met her greatest inspiration and creativity and made her first epic cake. Later she made more cakes and brought it to different restaurants for tasting. Would be immodestly to say and this is, but they adored her cakes and the idea of opening her own bakery in Barcelona has begun.
Our cakes are not only a treat for sweet tooths, but an amazing piece of art, that will decorate any event and bring a sense of feast and happiness! Take a look at the finger leaking article by fabulous foodie blogger @Wander-Lust about EatMyTrip - Brunch & Bakery Barcelona
"The menu offers options for every type of hunger and healthiness level. I love what Genia did with the savory dishes, offering the classics but with a travel-inspired touch. The combinations are great (curry sauce + eggs benedict = winning), unfortunately, the exotic touch was fairly modest in the dishes we tried. Because it's such a great idea, it could be exploited a bit more in my opinion.
On the sweet side of life, Eat My Trip is writing history. Genia managed to create one-of-a-kind sugar rush dishes that are as good for the eye as for the mouth. The presentation forces people passing by to stop and stare and will make you feel bad for even wanting to eat it. Honestly. I had to be stopped taking photo's of my plate because it was already turning cold.
Everything on the menu is beautifully presented, but for the absolute wow-effect, you should at least order the Tostada Francesa (VG). A soft brioche soaked in cream of passion fruit, house-made marshmallows and a cloud of peach-infused cotton candy. Top it off with a blue Matcha or Barbie latte and a "wow-face" is guaranteed. If you're not convinced yet, take a look at their Instagram account and start the drooling in 3,2,1… " Keep reading
Today EatMyTrip - Brunch & Bakery creates all sort of epic cakes for special occasions. Custom-made Birthday Cakes, Wedding cakes, Vegan and Gluten Free Cakes. The choice will satisfy the sweet lovers of all sorts. Come and feed your tummy and eyes, our Bakery located in the heart of the city center of Barcelona, in walking distance from Sagrada Familia and Ciutadella Park
Wedding bakery Barcelona
Epic Homemade Cakes
Custom Birthday Cakes
American Bakery
Cake Shop
Homemade sweets
Vegetariand and vegan cakes
Gluten Free Options