Thursday, 14 September 2023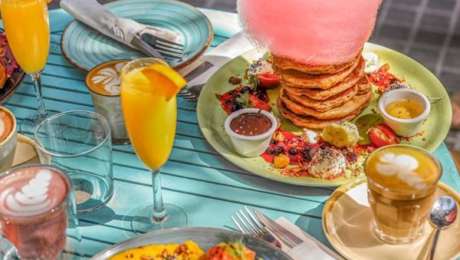 18 Of The Best Brunch & Breakfast Places In Barcelona
Brunches in Barcelona are all the rage these days! Even though it's now called "brunch," I'll always think of it as that irresistible, not-quite-breakfast-but-not-quite-lunch meal. It can be sweet or savory, a delightful mishmash of ingredients, and you can enjoy it guilt-free at any time of day. I constantly crave it!
Numerous brunch restaurants in Barcelona have jumped on the bandwagon to offer this sought-after culinary experience. But how can you avoid falling into the trap of sky-high prices or lackluster brunches that won't cure your Sunday hangover? Fear not! I've done the legwork for you, and today, I'm sharing this ultimate list of the 18 best brunch places  in Barcelona. Enjoy!
Top rated Brunch places in Barcelona to book this weekend
Determining whether a brunch is truly good is quite simple. A great brunch should satisfy not only your stomach but also your soul and energize your body. It's a meal designed to banish those morning woes and provide you with the necessary fuel for the day ahead. The brunch restaurants of Barcelona  listed below were selected not only for the delectable flavors of their dishes but also for their inventive and unique decor, all while keeping prices reasonable—a rarity in this city.
1. EatMyTrip Brunch & Coffee Barcelona
The best brunch in Gracia with a delectable selection of specialty coffees
Every Sunday, I treat myself to a date at Eatmytrip Brunch & Coffee in Gràcia. There's nothing that fills me with more energy and self-love than the flavors, vibrant colors, and the ambiance of this place. Self-care becomes effortless when you have the city's highest-quality brunch dishes melting in your mouth. The fancy breakfast menu contains all the morning treats from crispy toast with creamy eggs to fluffy pancakes with fruity concoctions and super-nutritious bowls catering to both vegetarians and vegans, the options are endless. And as if that weren't enough, it boasts the widest array of specialty coffees and lattes in Gràcia and Sarrià, drawing crowds daily eager to savor them.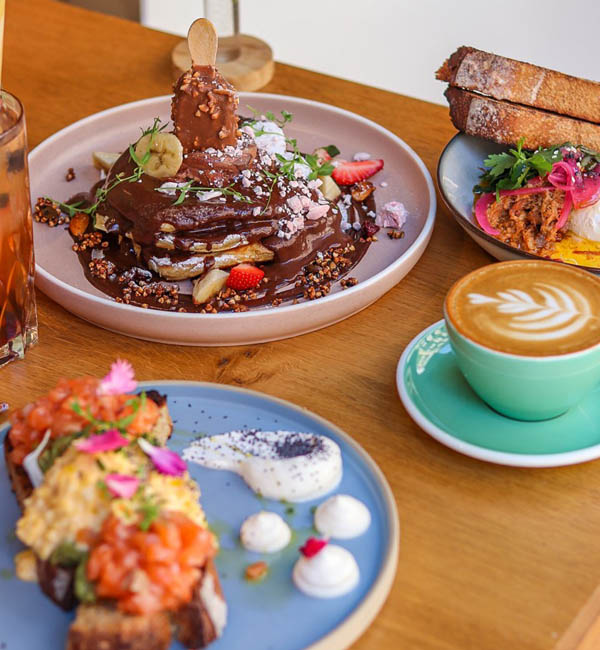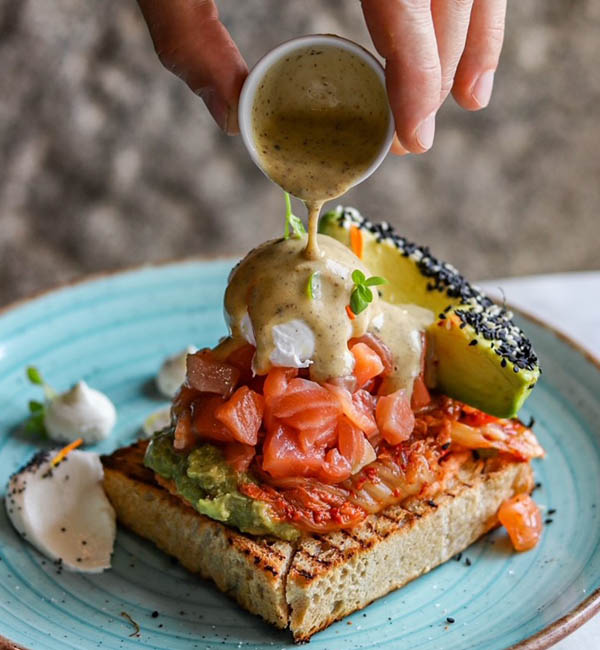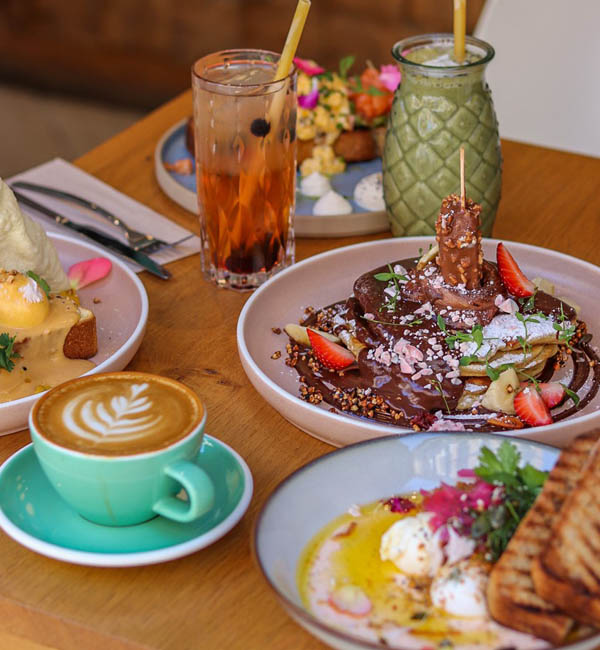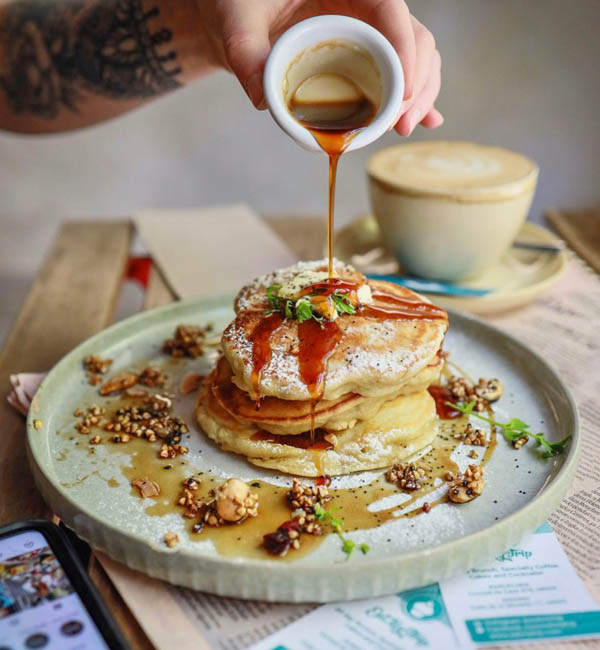 2. Eatmytrip Brunch & Bakery Barcelona
The most instagrammable brunch in Barcelona
I haven't shared the best part about Eatmytrip yet: they have another brunch location in the center of Barcelona, in L'Eixample! So, no matter where you find yourself, you'll always have the best brunch in Barcelona within reach. Since 2018, Eatmytrip Brunch & Bakery has been delighting customers with it's bright, healthy and unusual breakfast menu inspired by the tastes all across the world. It's a charming, inviting breakfast place with an enticing summer terrace. Everything on their menu is a treat, from the Eggs Benedict Tai and the Macho Iberico to the Salmon Bowl with truffled eggs and the enchanting Magical French Toast. Every dish is a must-try, and savoring every last bite is a given.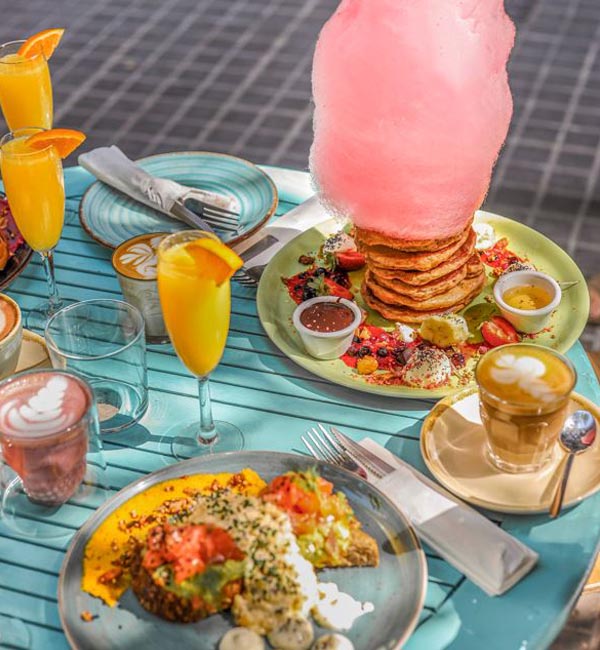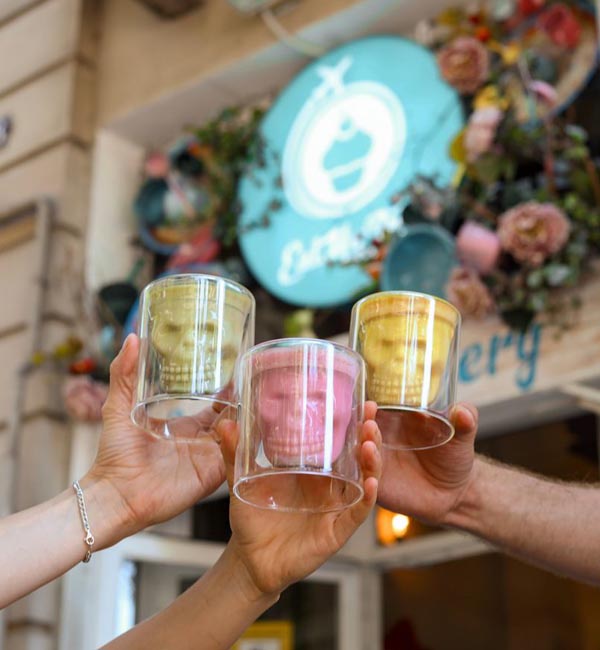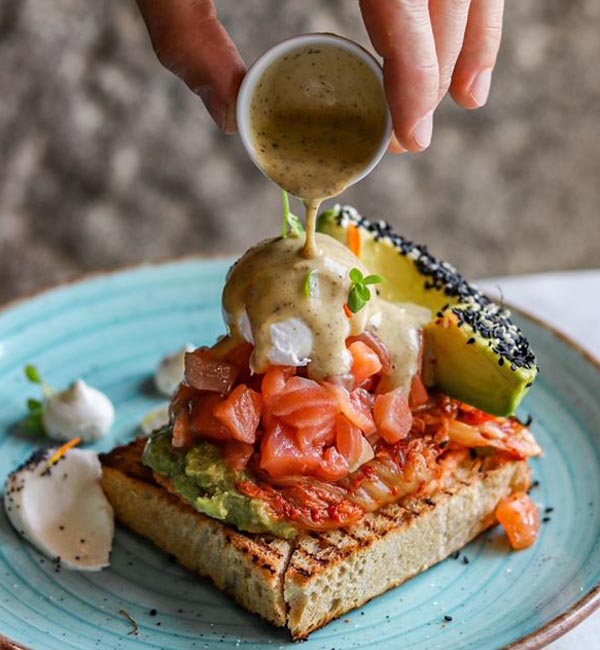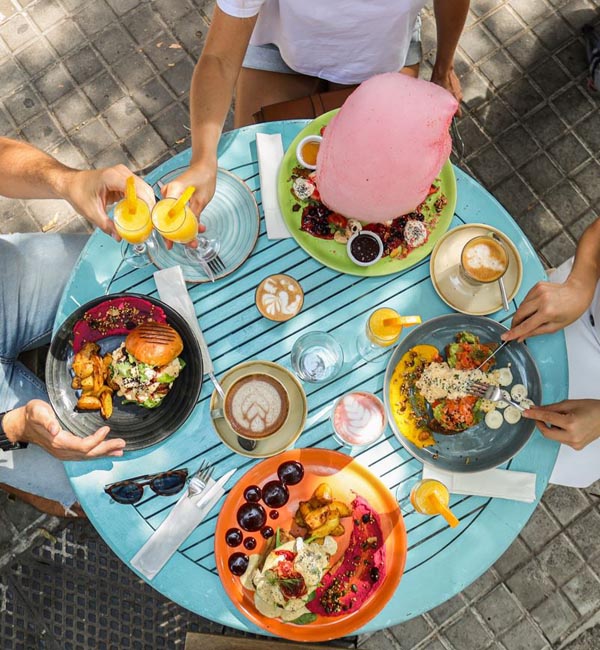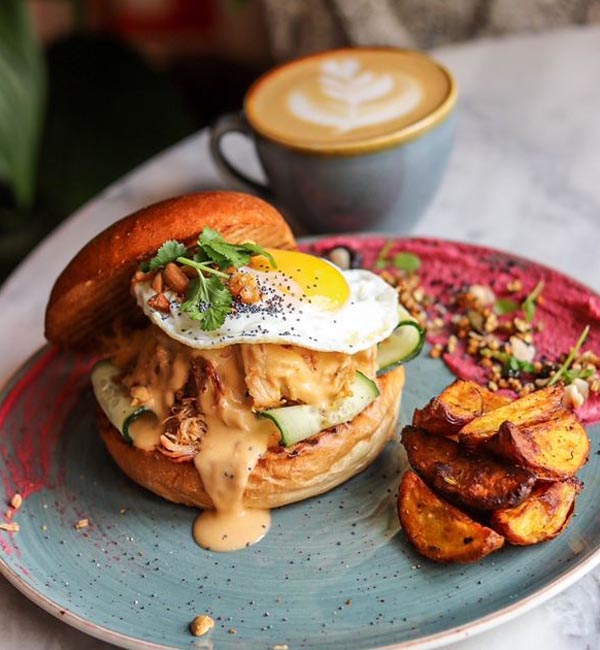 The most irresistible vegan brunch in El Poblenou, Barcelona
One of the pioneer Barcelona breakfast restaurants, located in Poblenou that successfully captured the affection of locals, brunch enthusiasts, as well as vegans and vegetarians in the vicinity. The proprietors infused a taste of New Zealand into Barcelona, adding a personalized and international flair that quickly became irresistible. What's etched in my memory about Little Fern forever is the exquisite flavor of their Kimchi Pancakes—fluffy pancakes drenched in a homemade kimchi sauce, offering an original and one-of-a-kind twist. Moreover, they offer specialty coffee, cocktails, and a delightful array of sweets and cakes.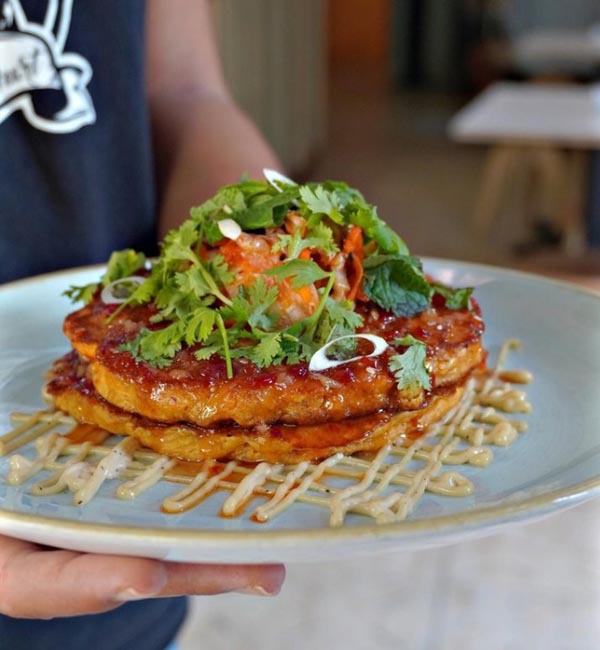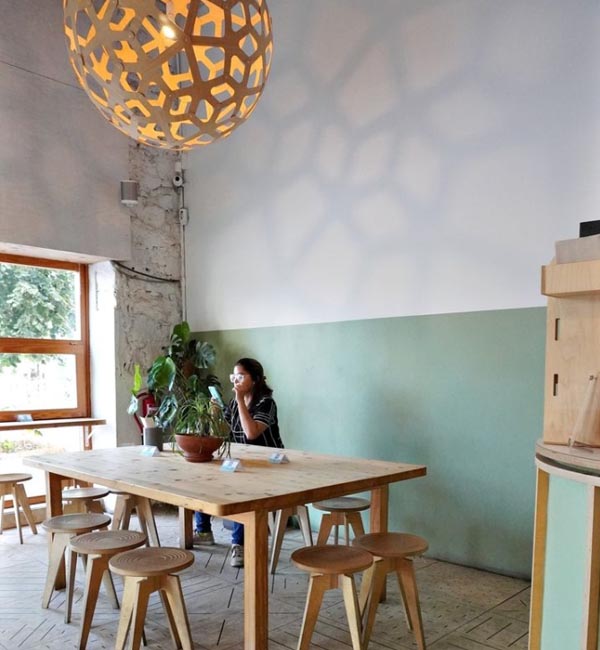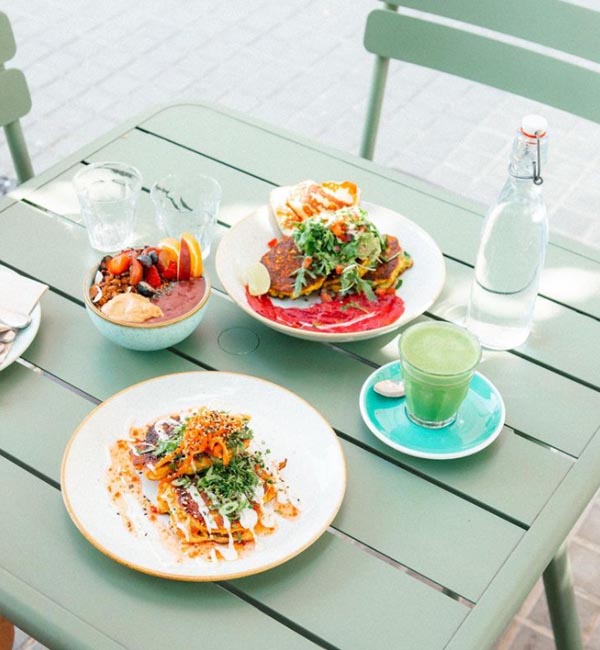 Best breakfast in El Raval, Barcelona
Run by an English woman and an Australian, Caravelle blends the finest from both nations to present delectable and inventive brunches in a truly international ambiance. Situated in the heart of El Raval, this hipster breakfast spot boasts minimalist decor and consistently leaves patrons craving more. They prioritize local ingredients in their dishes and adapt their menu offerings according to the season, ensuring the utmost quality in each preparation. Every aspect of Caravelle, from its quaint terrace to its specialty coffee and, of course, its homemade craft beer, is simply delightful. Undoubtedly, a triumph and well deserved place in a list of best breakfasts in Barcelona!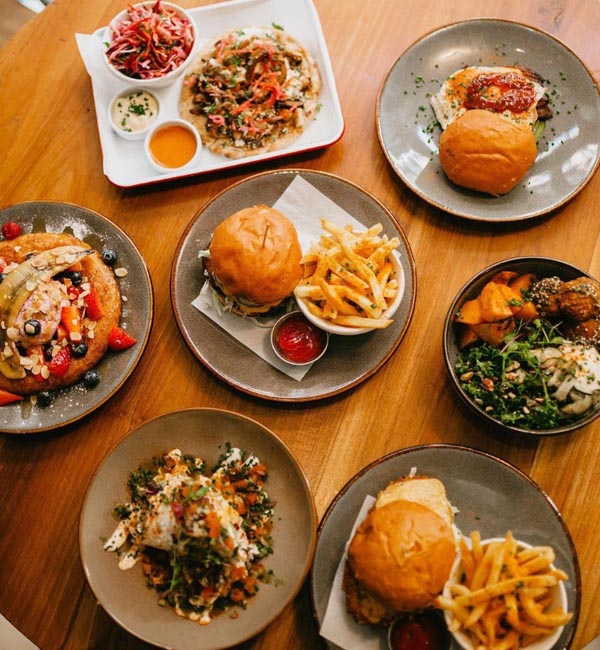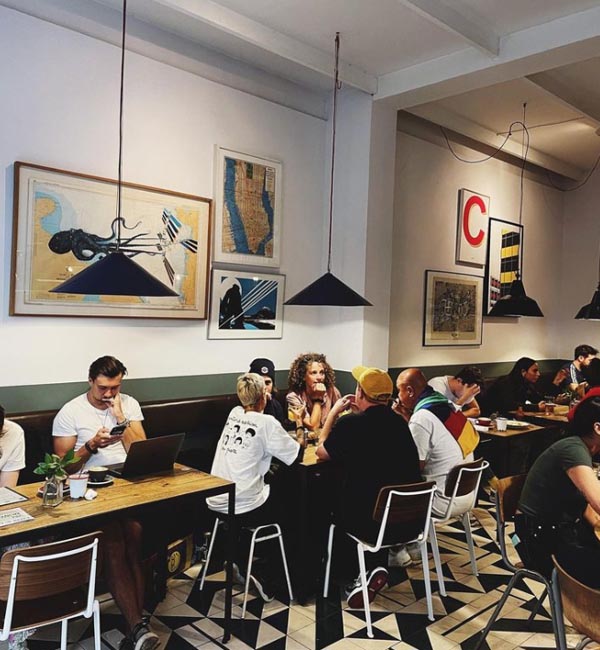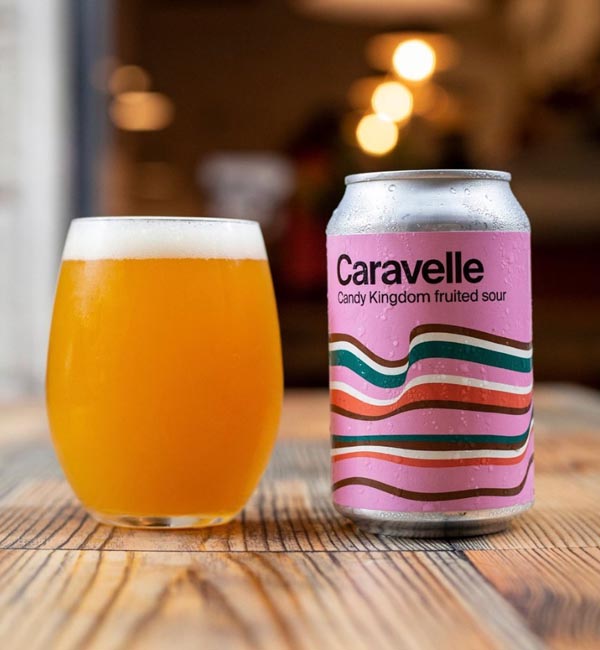 A hidden gem for breakfasts close to Barcelona beach
This brunch place, nestled in the heart of Poblenou's most industrial area, consistently draws a crowd. I personally queued up to savor their renowned "pulled pork," and I can assure you, the wait was absolutely worthwhile. Patricia Leona, the Brazilian-born chef, infuses this place with her spirit, welcoming guests daily with the warmest attitude and the finest culinary creations. With four delightful variations of Eggs Benedict, each more delicious than the last, sweet and savory pancakes boasting a delightful homemade taste, an open kitchen for all to see, and occasional Brazilian dishes that are genuine revelations, it's a true culinary gem and really good and quiet breakfast place in El Poblenou, Barcelona.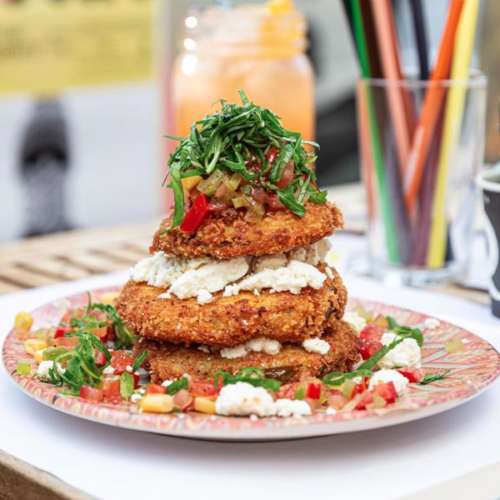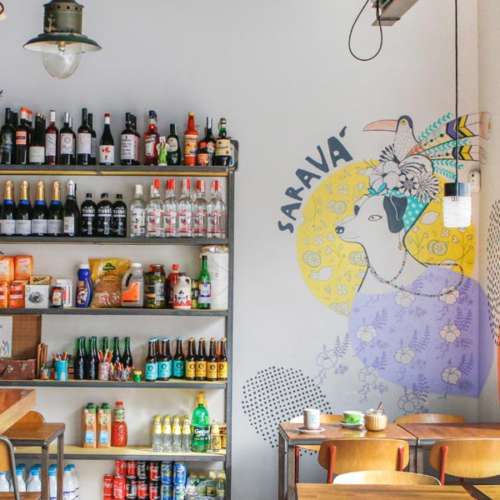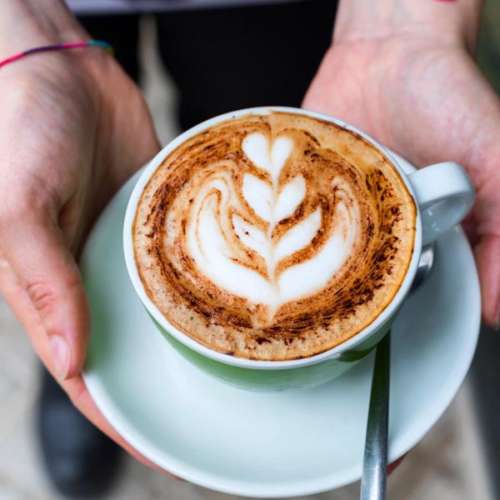 Brunch in Barcelona: A diverse and delicious
A rustic and industrial-style brunch spot in the heart of Urquinaona Square, catering to brunch aficionados daily. Their friendly team extends a warm welcome, always prepared to provide top-notch recommendations from their extensive menu. With five enticing versions of Eggs Benedict, delectable toasts, fresh salads, flavorful raw fish bowls, sandwiches that boast a crispy exterior and a melt-in-your-mouth interior, and a wide array of hot and cold beverages to accompany your meal, it IS one really good breakfast place. Remarkably, one of the few places in the city open seven days a week, ensuring that when your brunch cravings strike in the heart of Barcelona, you know exactly where to head.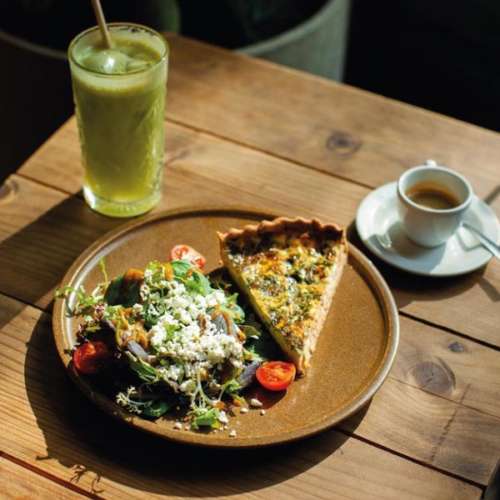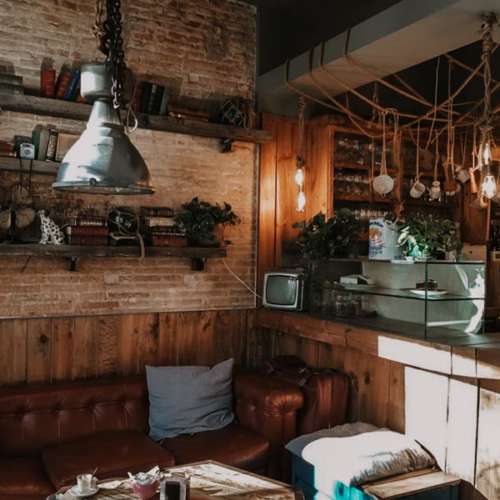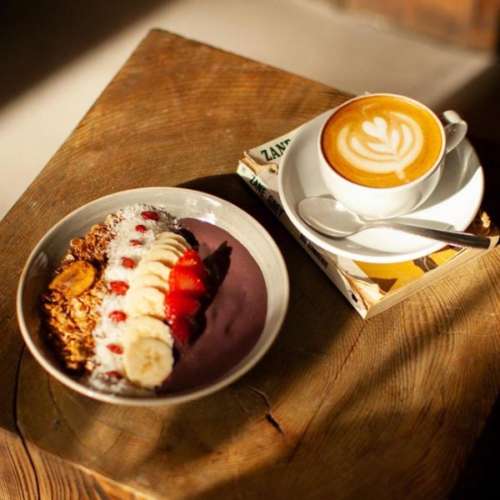 The Barcelona brunch spot where timeless classics never go out of style
At Oma Bistró, they believe that classics never go out of style, and that's precisely the essence they've preserved with a menu of traditional brunches and a decor featuring brick walls and an eclectic array of furniture that evokes a cozy, homey atmosphere. Nestled at the crossroads of Casanova and Consell de Cent, you're welcomed by a vintage bicycle, the aroma of books, coffee, and nostalgia. While they honor tradition, they also embrace new flavors with irresistible artisanal cakes, city-exclusive oxtail croquettes, and Eggs Benedict served alongside the finest potatoes in Barcelona—crispy on the outside, and delightfully creamy on the inside.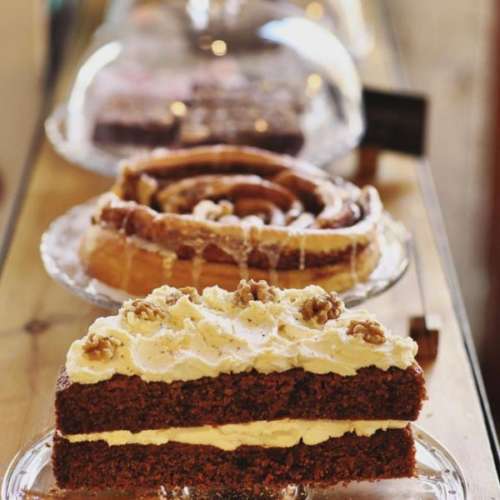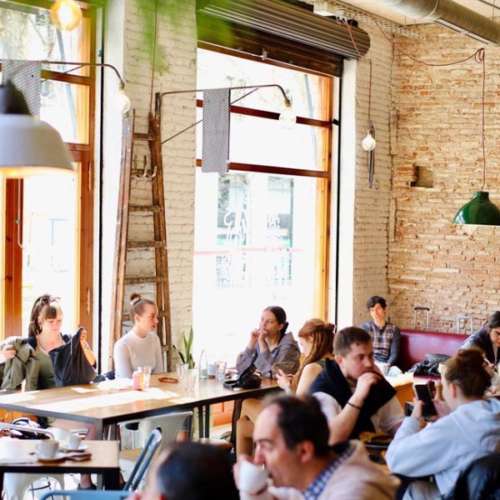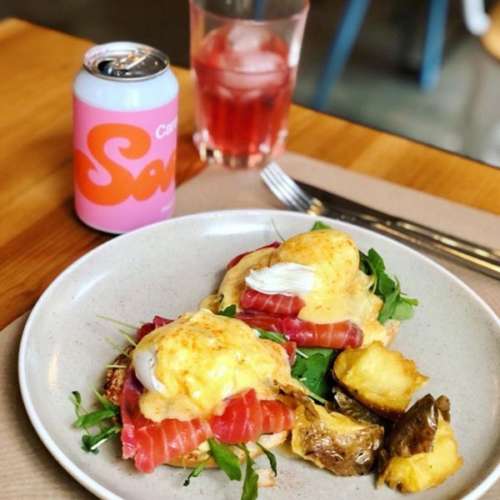 Breakfasts, brunch and eggs!
A year ago, The Egg Lab underwent a complete design overhaul, embracing a minimalist and monochromatic Japanese-inspired concept that resulted in an interior space both cozy and elegantly Instagram-worthy. While their menu may not be extensive, their gourmet brunch offerings are of the highest quality and a true treat for the taste buds. Unsurprisingly, the egg takes center stage on their menu, featuring preparations that are absolute must-tries, including the Alaska Royal Benedict and the Mexican Rancheros. Their beverage menu is equally impressive, boasting an array of juices, smoothies, chocolates, and exquisite specialty coffees.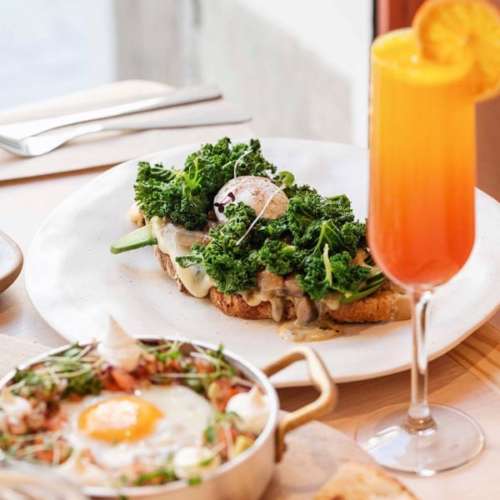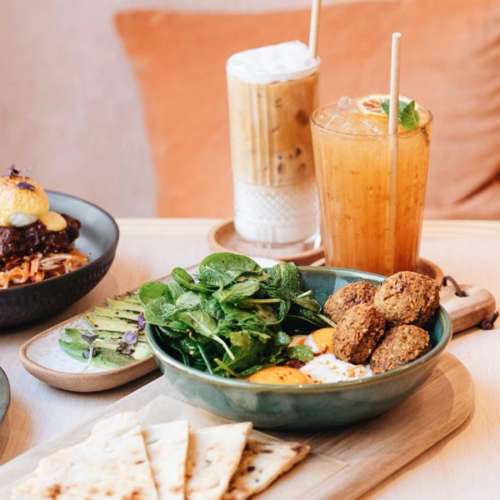 An Artisanal Cake Paradise for Those Who Aren't Watching Their Diet
Ugot is more than just a brunch bar adorned with vintage decor; it's a culinary time machine. Each visit feels like a journey through time, where you can either go back in time, thanks to the decor, or pause time altogether, savoring every delightful bite. The word "ugot" means "cake" in Hebrew, and this place warmly welcomes you with a counter adorned with a delectable array of homemade cakes that are truly irresistible. Every week, they unveil a new recipe for sale, infusing a blend of flavors and textures while infusing dedication and boundless creativity. And let's not forget the brunch offerings, which are equally fantastic, featuring homemade brioche bread, Eggs Benedict, fried eggs, and more.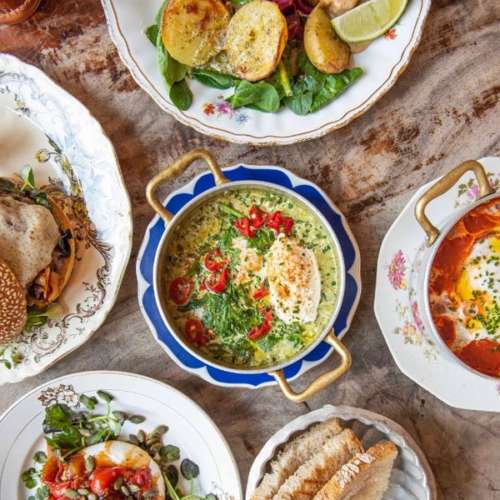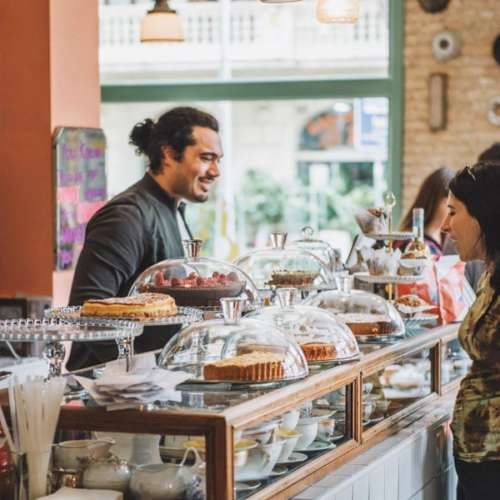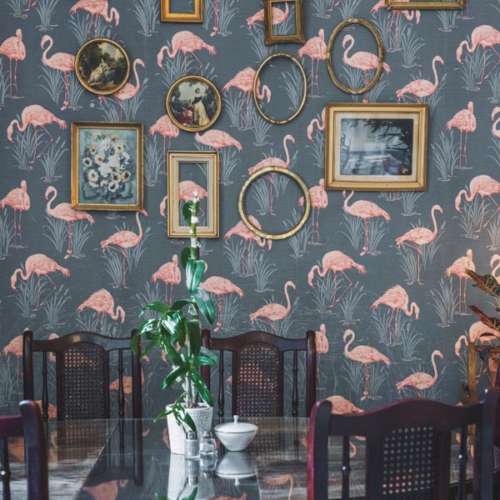 10. Hammock Juice Station
Brunch, Drinks, and Positive Vibes in Beach Hammocks
Picture yourself on a serene beach, completely at ease, lounging in a hammock with a refreshing juice of your favorite flavor. Well, regardless of the season, without having to break the bank for a vacation, and at any hour of the day, you can relish this experience at Hammock Juice Station. Located in the heart of La Dreta de l'Eixample, where the seating is in hammocks, the atmosphere is incredibly tranquil, and the brunches are absolutely delectable. They offer wholesome brunch options to suit every palate, including toast, protein bowls, Turkish eggs, and delightful homemade cookies.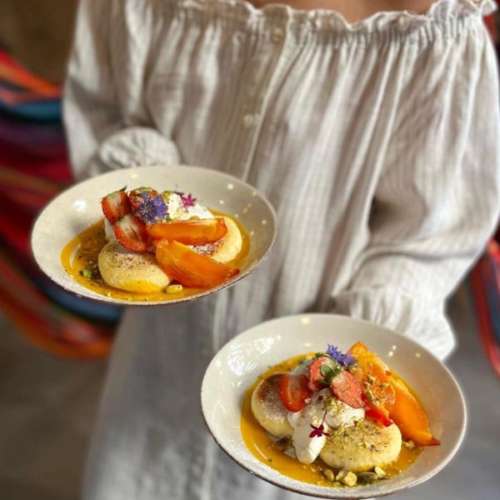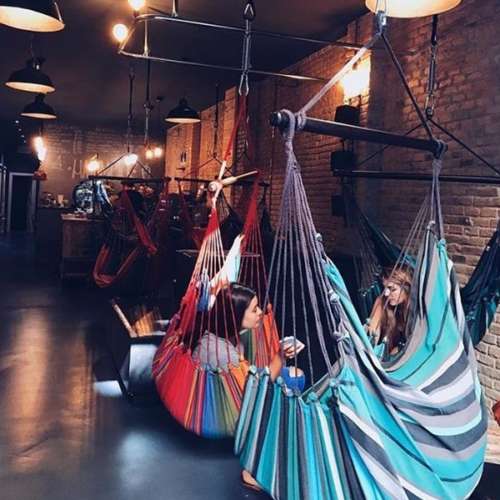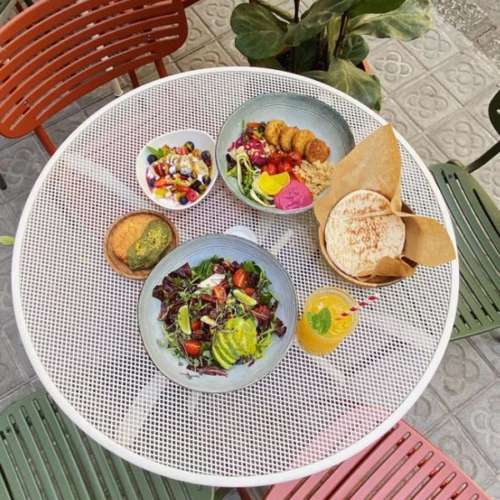 The best vegan brunch in Barcelona
This Brunch Café in Barcelona Offers One of the City's Best Vegan Brunches. Even if You're Not Vegetarian, I Highly Recommend Trying Everything. Their Vegan Sausages, Fake Bacon, and English Breakfast Are All Fantastic. While Prices Are Slightly Higher Than Other Top Spots, the Experience Is Truly Worth It. They Substitute Tofu for Eggs, Serve Delicious Pancakes Accompanied by Fresh, High-Quality Fruits. Located Just a Few Blocks from Casa Milà, Equilibrium Is a Must-Visit.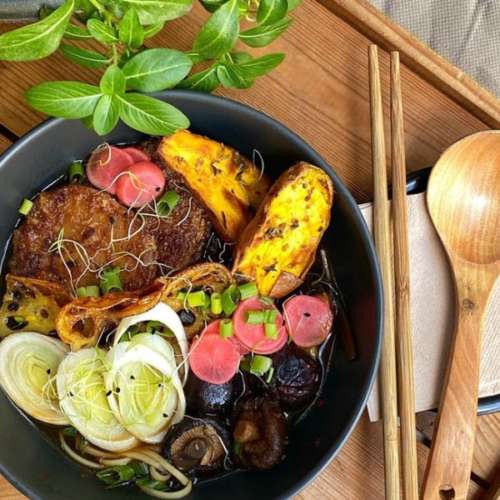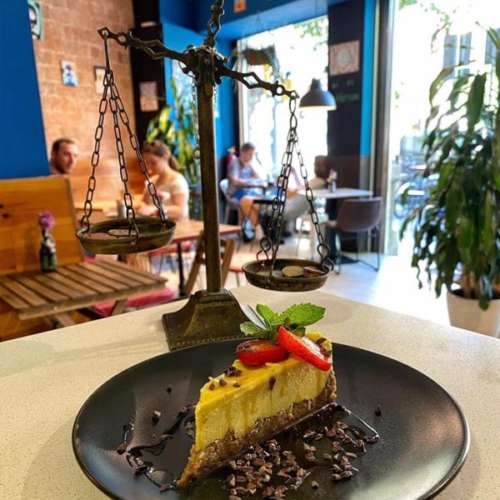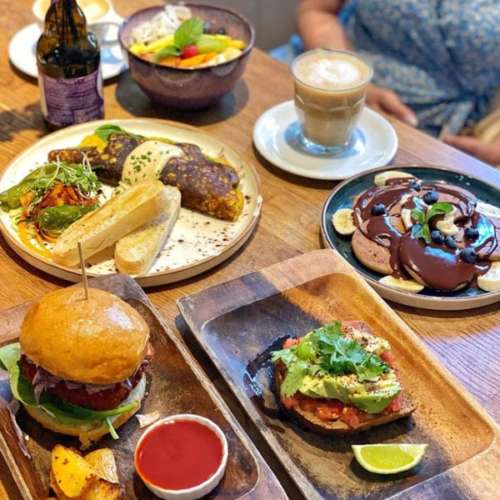 Pioneering the Barcelona Brunch Scene for Over a Decade
In the heart of the Gothic Quarter and just a few minutes from the Port of Barcelona, you'll find one of the city's longest-standing brunch places: "Milk." For over a decade, it has been a go-to destination for brunch enthusiasts, offering delectable sweet pancakes and classic English breakfasts. During the day, they serve breakfast and brunch, and in the evening, they switch to serving traditional Barcelona tapas. The portions are generous, offering excellent value for the price, and they also boast an extensive cocktail and dessert menu. The owners, originally from the United States, have poured their hearts into this brunch-tapas-bar establishment, making it a well-respected place that consistently draws a crowd.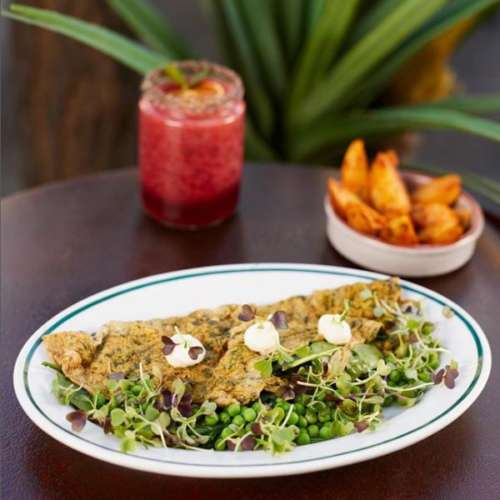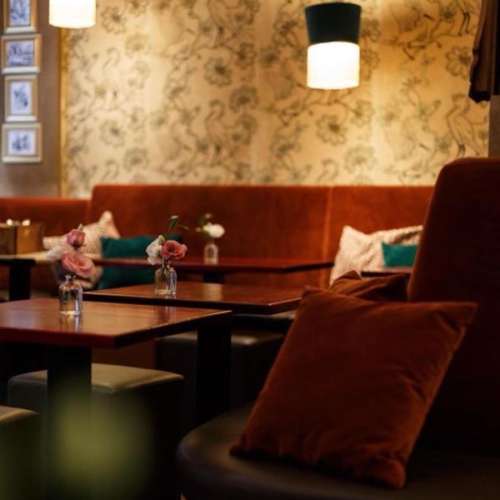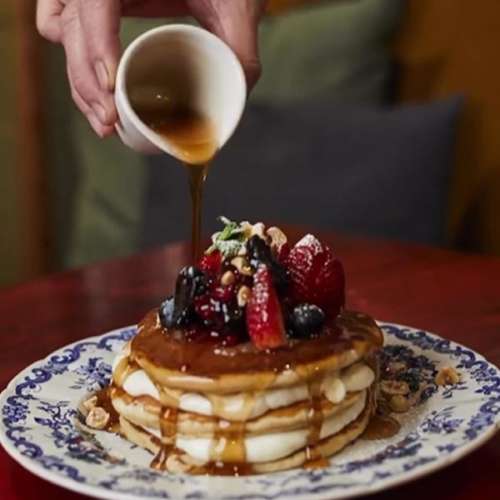 Barcelona Terrace Brunch: Gourmet Sandwiches and Fresh Salads
La Esquina: My Go-To Lunch and Brunch Spot by Plaza Catalunya. Enjoying a gourmet sandwich or a wonderfully fresh salad in the heart of the city center is a rare treat. Their organic specialty coffee is a revelation, boasting a rich aroma, a perfect balance between medium and strong, creaminess, and a lingering aftertaste that leaves you craving more. The joy of savoring brunch on the terrace, with Barcelona bustling around you, is truly unparalleled. Each sandwich is crafted with the right bread, generous fillings, and complemented by its unique sauce.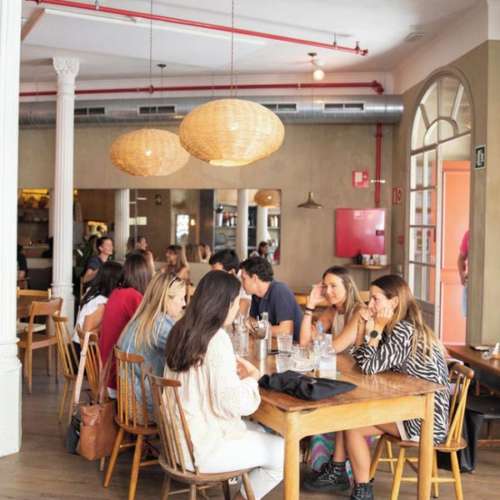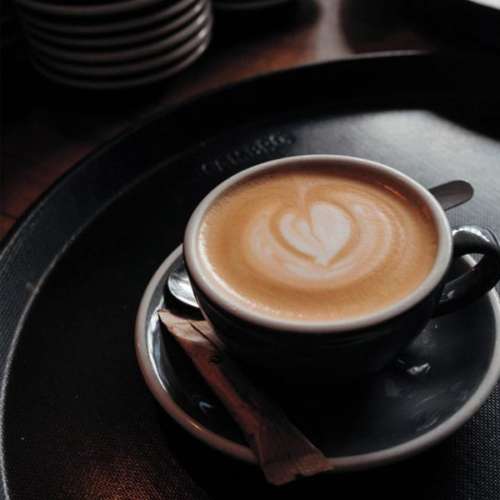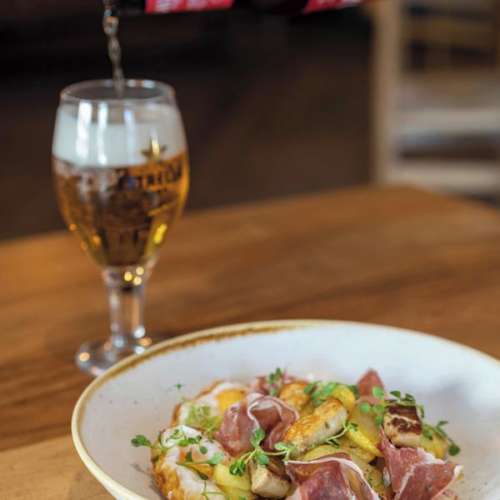 Brunch cafeteria with the most beautiful terrace in El Born
Cremat 11: A Brunch Favorite Among locals in Barcelona. The pancakes here are an absolute delight, perhaps the fluffiest in the city. They come in a variety of mouthwatering combinations and adaptations like Pancake Benedict, Pancake Royale, and sweet options such as the Blueberry Lemon Pancake and my personal favorite, the Passion Fruit Pancake. The ambiance is charmingly simple, with a small rustic and industrial-style decor. The staff is exceptionally friendly and provides top-notch service. But wait, there's more! Cremat also offers a dinner menu that shines with reinterpretations of traditional Spanish tapas infused with an international twist.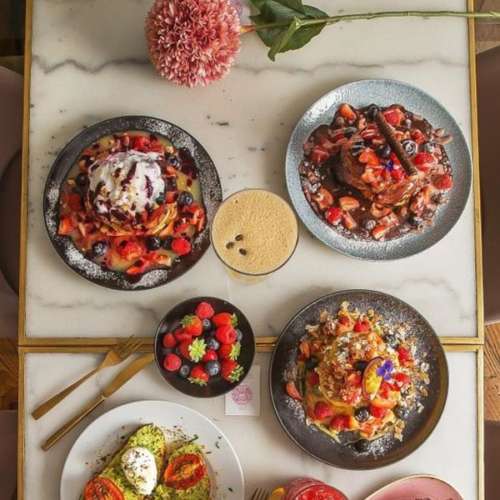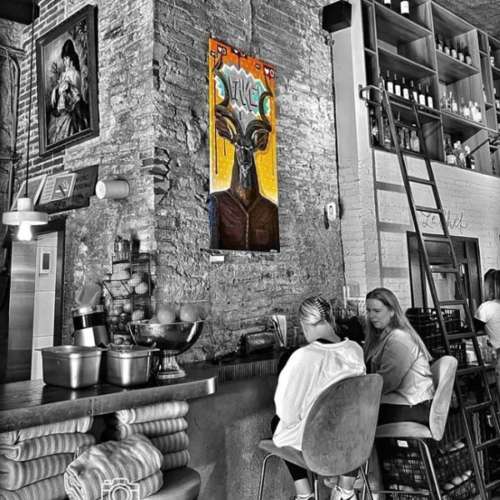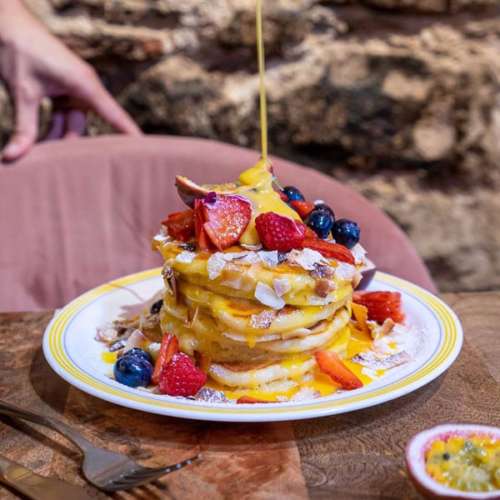 Brunch and Specialty Coffee in the Company of Teddy Bears
Lilo Brunch: The Most Instagram-Worthy Brunch Café in Barcelona. It's not easy to pick the trendiest spot from the bunch, but the intricate details of this place truly demand the attention of any camera lens. With wooden accents, cozy lighting, plush cushions, and oversized teddy bears welcoming you at the entrance or scattered throughout, it's a visual delight. Lilo Brunch's coffee is nothing short of spectacular, boasting exquisite flavor and presentation that feels like a work of art. Don't miss their Bottomless brunch menu, offering a coffee of your choice, a dish, and unlimited mimosas.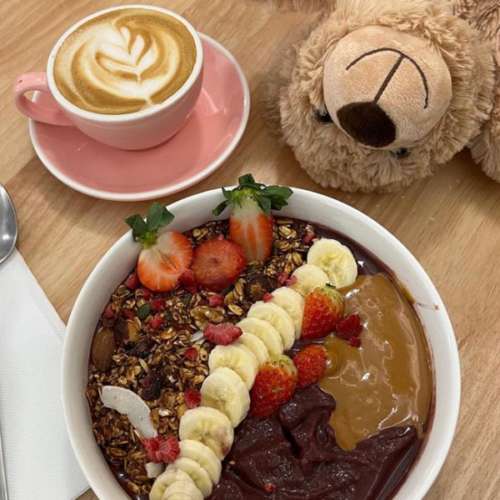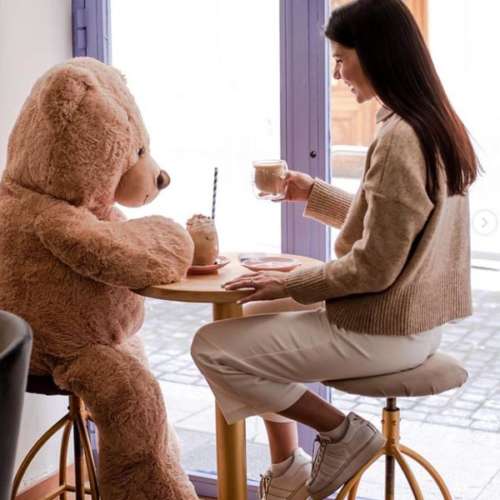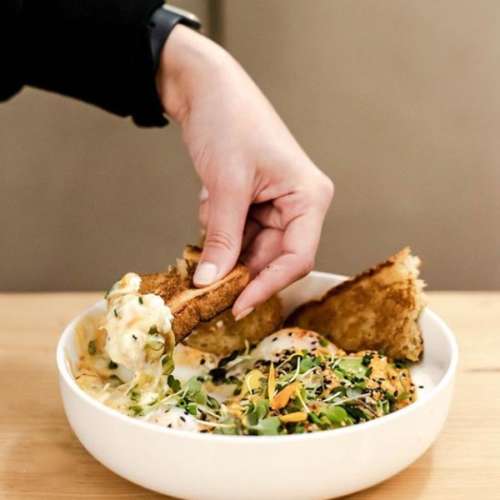 Vegetarian brunch in the heart of Barcelona
Less than a block away from the Arc de Triomphe, you'll find Bohl, yet another gem among Barcelona's best brunch spots. They offer a unique and highly innovative concept centered around "bowls" or "pp" (plant-powered) dishes that are not only healthy but also creatively crafted with rich nutrients to fuel your entire day. All their offerings are vegetarian, and some cater to vegans. My personal favorites are the "porridge bohla," featuring Asian-style oats and softly cooked eggs that burst with flavor in your mouth (gluten-free oats are also available). The interior design of the establishment is another draw, adorned with hanging lights, lush plants, comfy cushions, and a staircase that doubles as casual seating for visitors.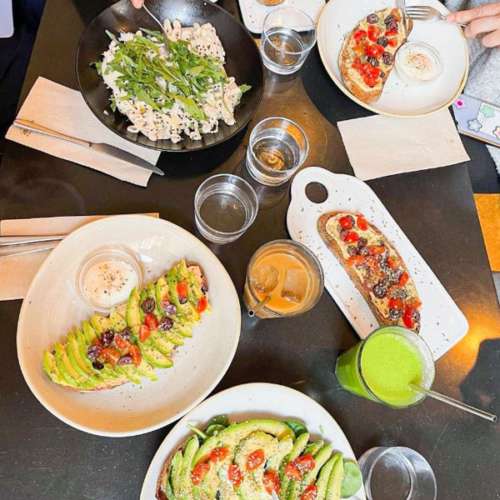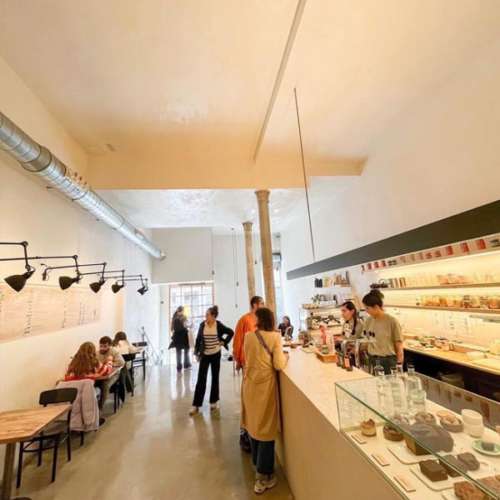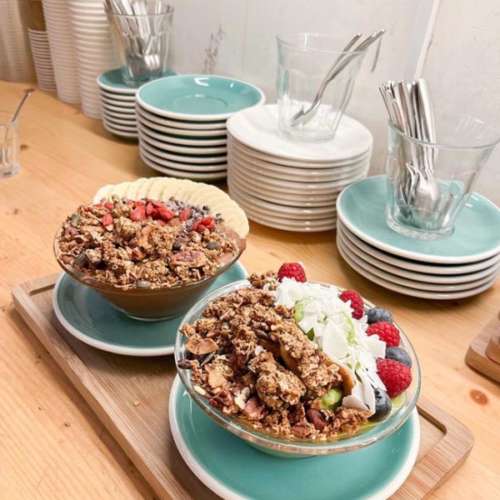 Cocktails and brunch to overcome hangovers
Just a stone's throw from La Ciutadella, you'll find Picnic, one of the brunch spots in Barcelona that comes with a slightly higher price tag than others, but the quality of their dishes and ingredients makes it worth every penny. Since its establishment in 2010, it has become a go-to spot every Sunday for friends who've enjoyed a night out on the town. The Big Papa Burger, the New York cheesecake, and the cocktails stand out as favorites on the menu. The space is intimate, cozy, and flooded with natural light, and they also offer a fairly spacious terrace.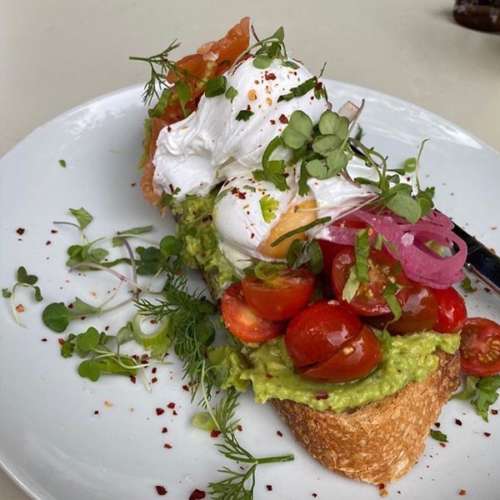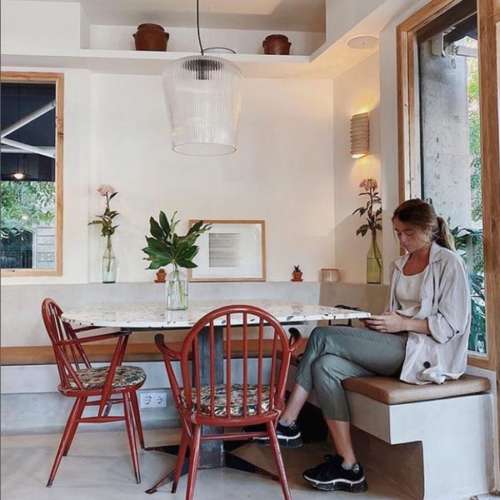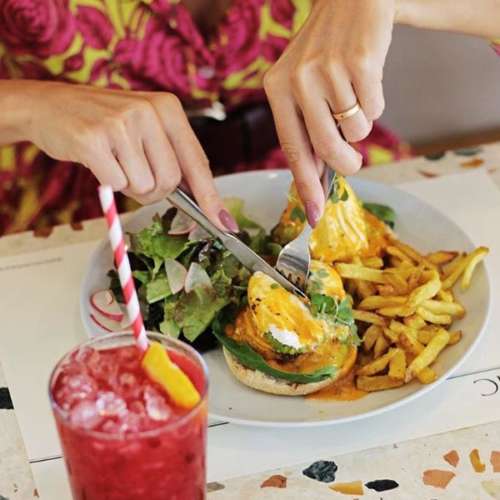 The place for gluten-free brunch in Barcelona
Absolutely, the list would be incomplete without mentioning the finest gluten-free brunch spot in Barcelona, and "Copasetic" not only offers gluten-free options but also boasts perhaps the most diverse and extensive menu in the city. "Copasetic" means "totally satisfactory," and I can assure you that this is exactly how you'll feel after sampling some of their delightful dishes. Their breakfasts and brunches feature locally sourced ingredients and are crafted with a stylized Mediterranean flair, enhanced by their unique signature touches. The vintage interior, inspired by the 1920s and adorned with eco-friendly materials, undoubtedly reflects Copasetic's strong commitment to sustainability.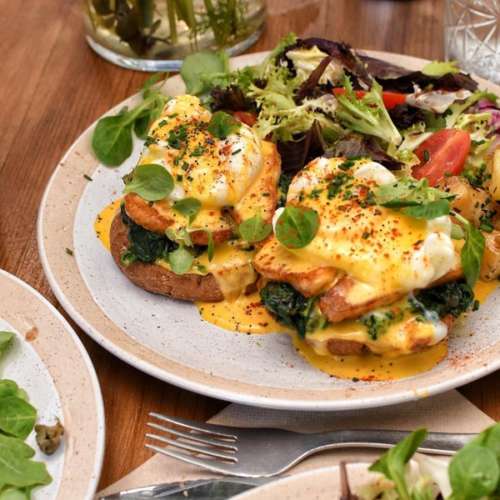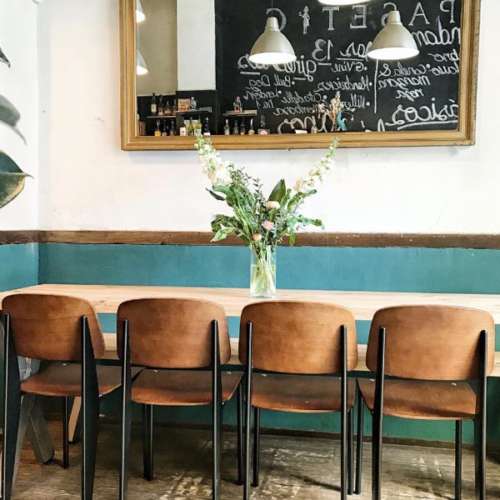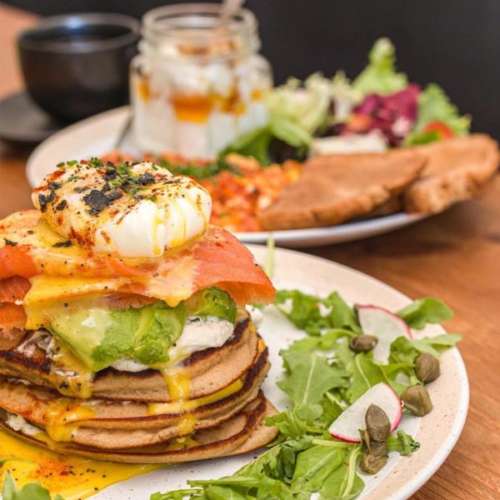 The best brunches in Barcelona: the coolest places to start your day
And that concludes our list of the 18 best brunch spots in Barcelona! As you've seen, each of these establishments possesses its own unique style and charm, but they all share a common trait: they offer delectable brunch and breakfast options in Barcelona within creatively designed settings.
Among them, I'd like to spotlight one in particular: EatMyTrip. This place holds a special place in my heart due to its distinctive ambiance and positive energy. Their dishes are not only visually appealing but bursting with flavor, truly incomparable. If you haven't had the pleasure of visiting EatMyTrip yet, I wholeheartedly recommend doing so at your earliest convenience!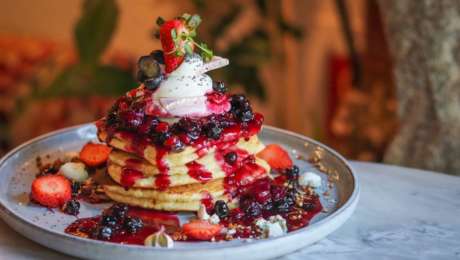 The best brunches in Gracia: 13 of the coolest places to start your day
1. EatMyTrip Brunch & Coffee Barcelona
Must visit brunch spots in Gràcia
This Brunch in Gracia is the best choice for all content lovers and creators. If you want to enjoy tasty meals and interesting unconventional dishes, while also sharing your experience at the most Instagram-worthy brunch spot in Gràcia, this is the place for you.
Here, you can indulge in dishes inspired by cuisines from all around the world. They've got a variety of options, including creative vegetarian and vegan dishes. Some must-try items include the Thai Eggs Benedict, Guacamole Toast, and the Choco Loco Pancakes.  The palace is famous among area residents for its large selection of specialty coffees and delicious Latte drinks.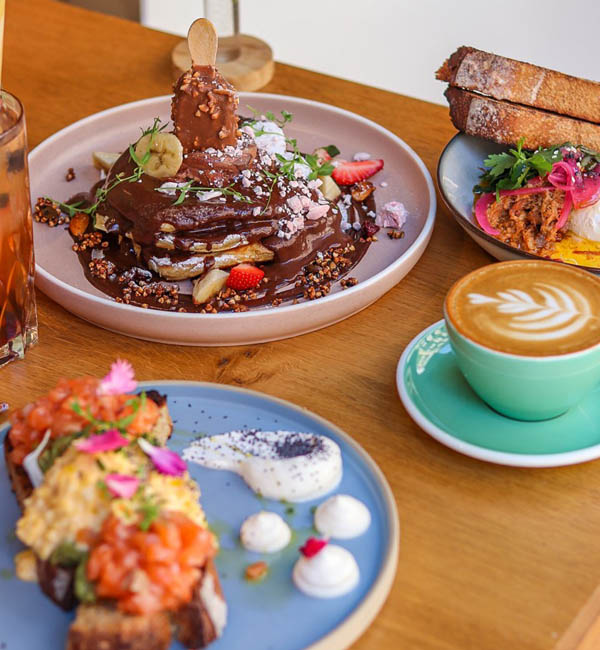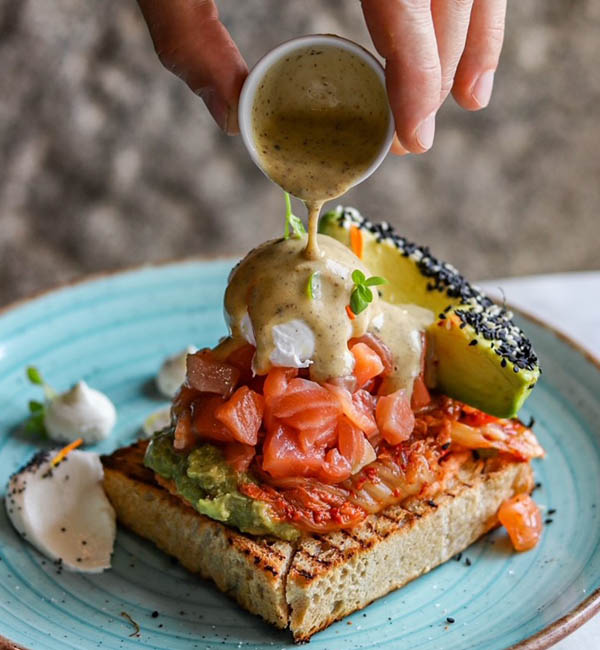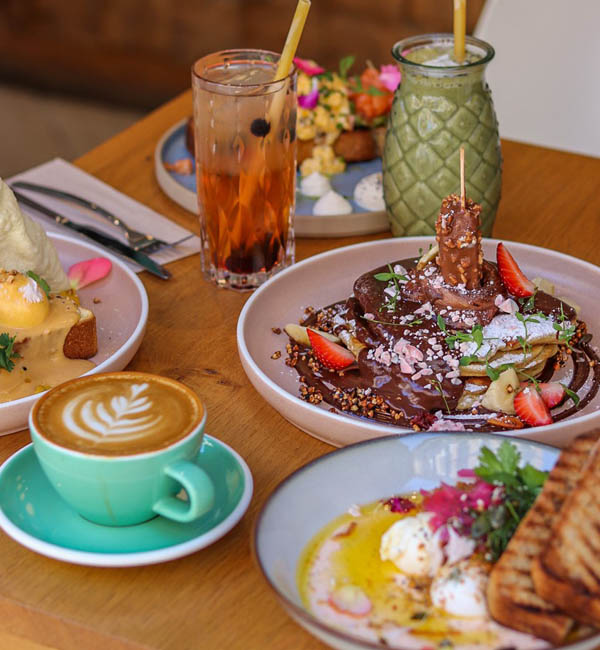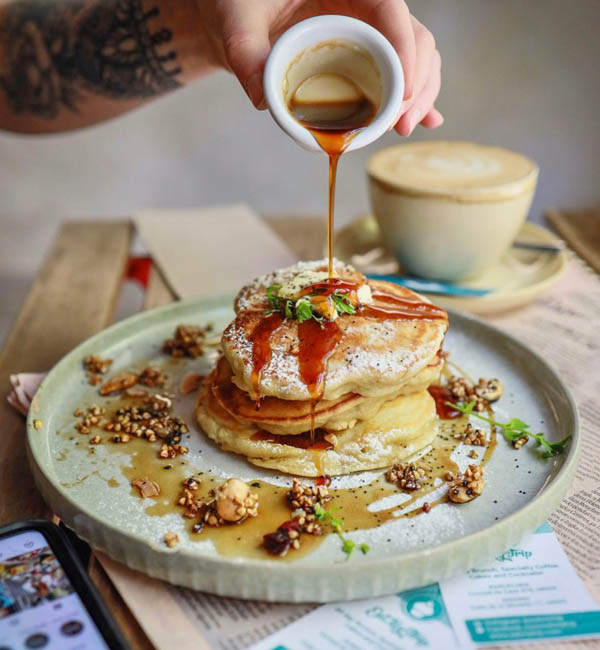 A famous bakery that also offers the best specialty coffee in Gràcia.
In this bakery, you can treat yourself to one of the best baking experiences in Gràcia, Barcelona. They use the finest grains for baking, and it's all super nourishing – great even for folks who can't have gluten. You've gotta try their rye bread and the special Montcada bread from Ogassa and their delicious pastries. Origo is a renowned supplier of bread to the best brunch restaurants in Barcelona. 
And guess what? It's also a prime spot to savor fantastic coffee. I'm more than willing to go the extra mile to grab one of their exquisite cappuccinos to take away. An essential stop for all enthusiasts of brunch in Gracia!
Highlights:

A bakery that's all about using ancient grains to bake the most delicious bread. Plus, they serve fantastic specialty coffee.

Instagram:

@origobakery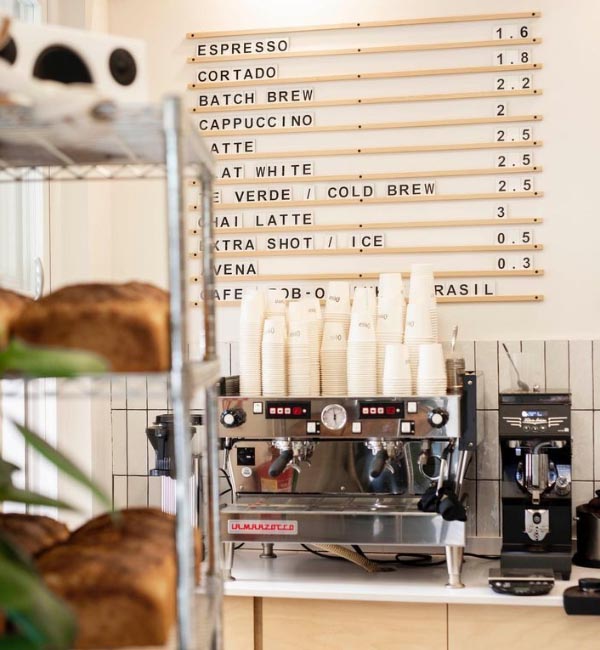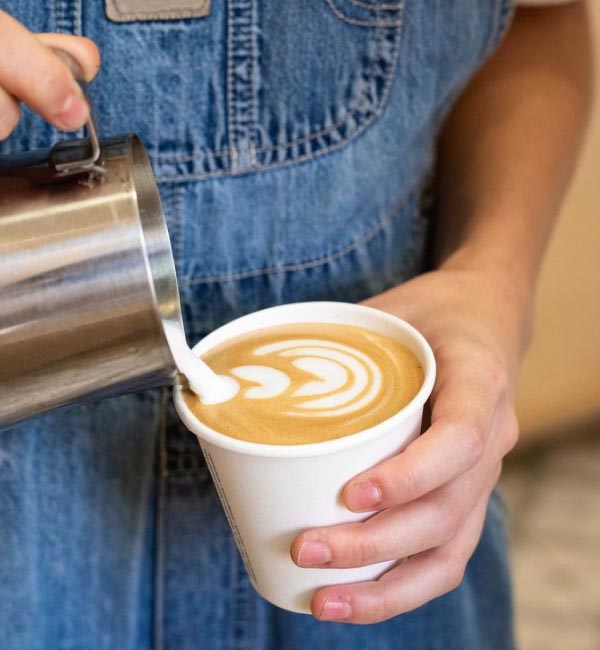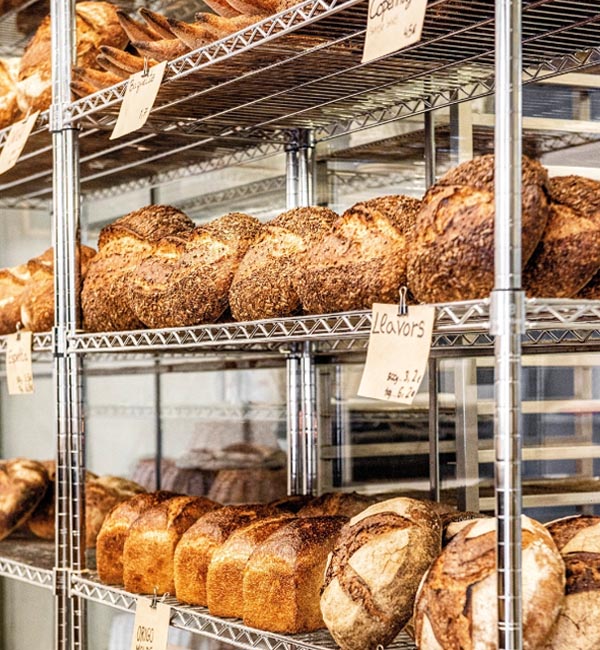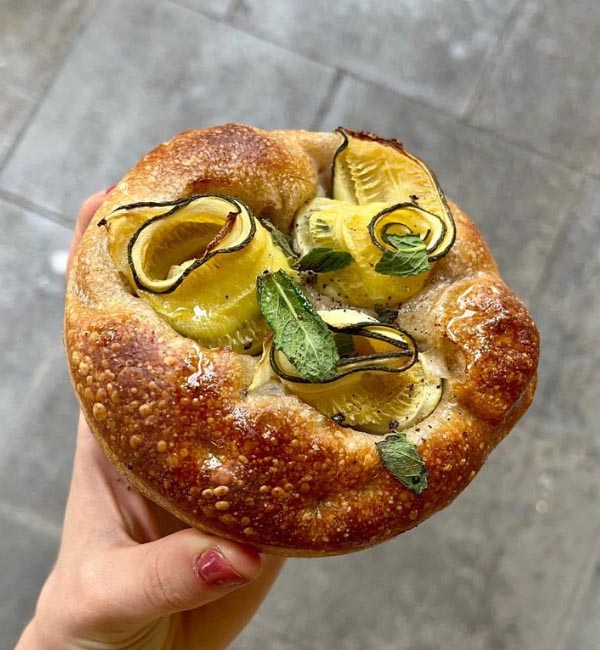 Cozy Brunch restaurant in Gracia with food like at home
For fans of brunch in Gracia, this café's standout feature is its incredibly cozy charm, which draws inspiration from natural ingredients. It crafts a warm environment that truly feels like dining in your personal garden. Here, you'll find a hidden oasis that lets you connect with nature while relishing unmissable dishes, such as their Quinoa Bowl paired with roasted veggies.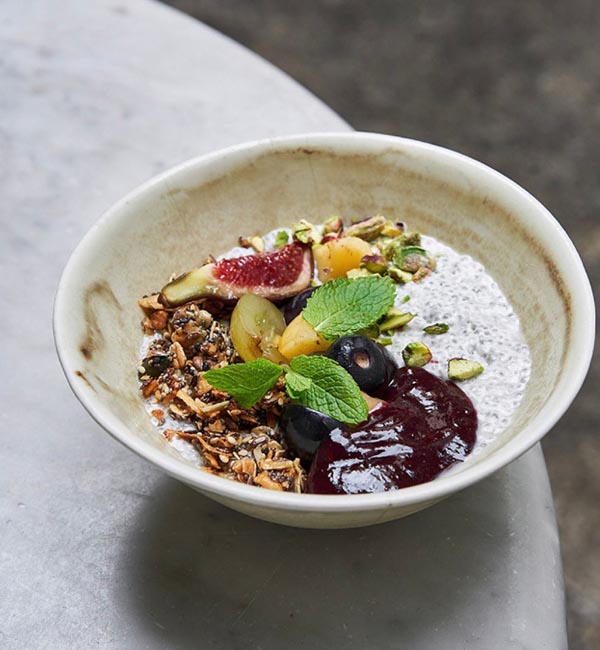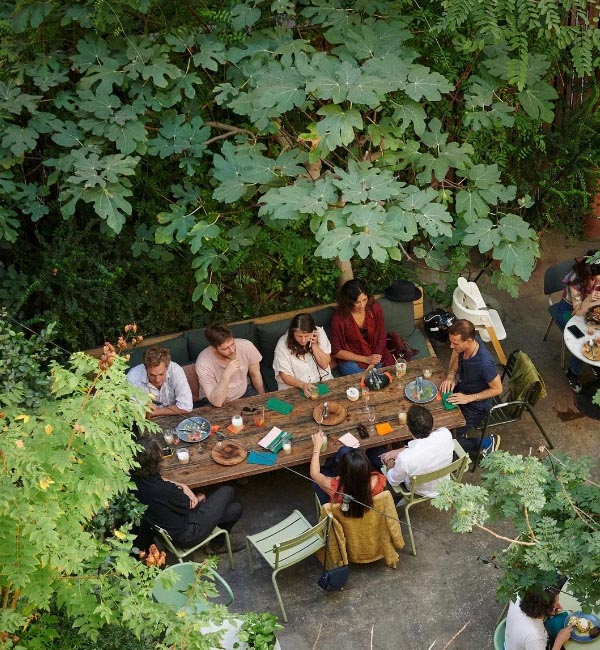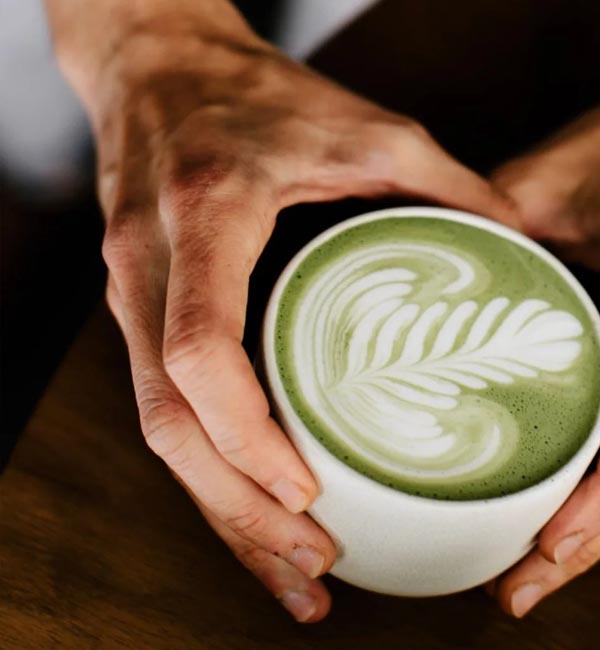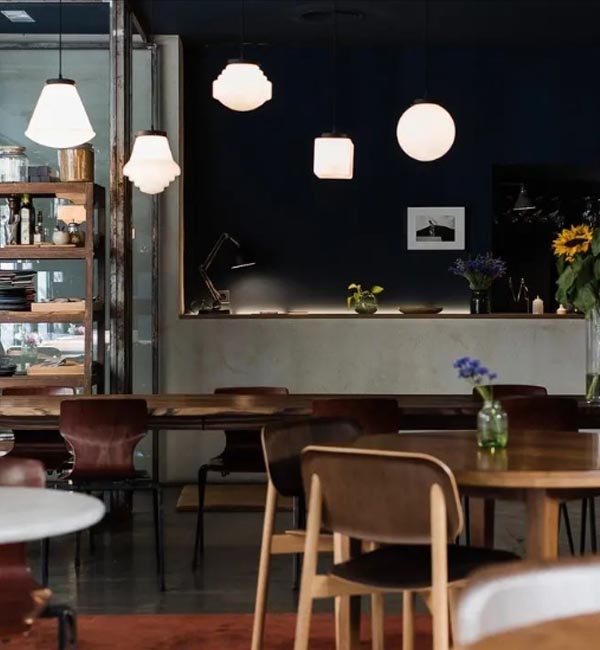 Rustic-chic café offering home-baked breads and a cozy breakfast experience
This pastry shop and café is known for its 100% handmade dishes. You can enjoy simple yet amazingly flavorful cakes and very creative recipes here. The place is cozy, relaxed with attentive service and 100% healthy food. All what you need for a beautiful morning. Don't miss out on their Quiches and salads, and definitely try their homemade cakes. I highly recommend the Buckwheat Blueberry Cake.
Highlights:

An artisan café where you can savor lovingly crafted products.

Instagram:

@nabucco_tiramisu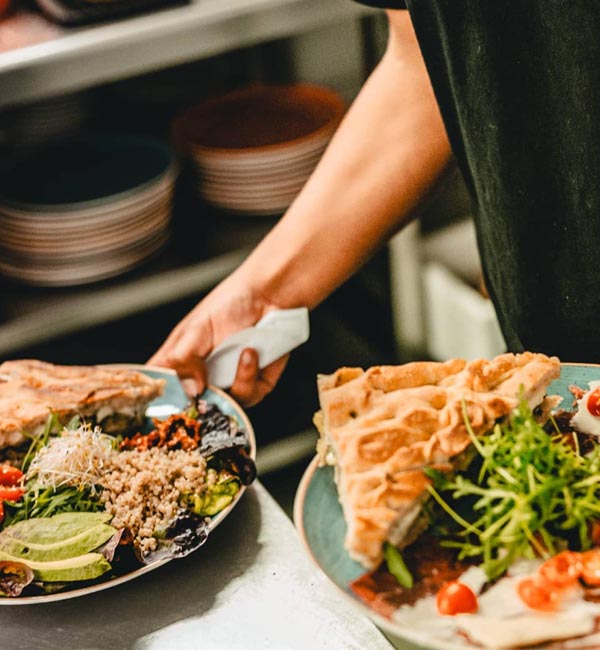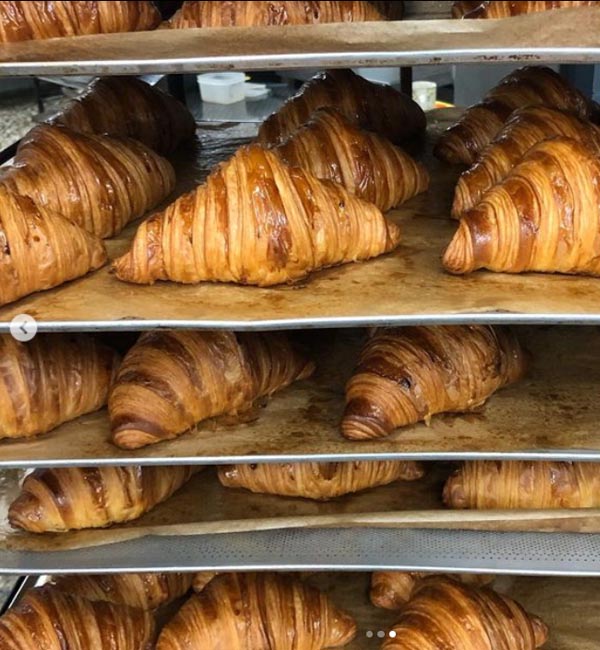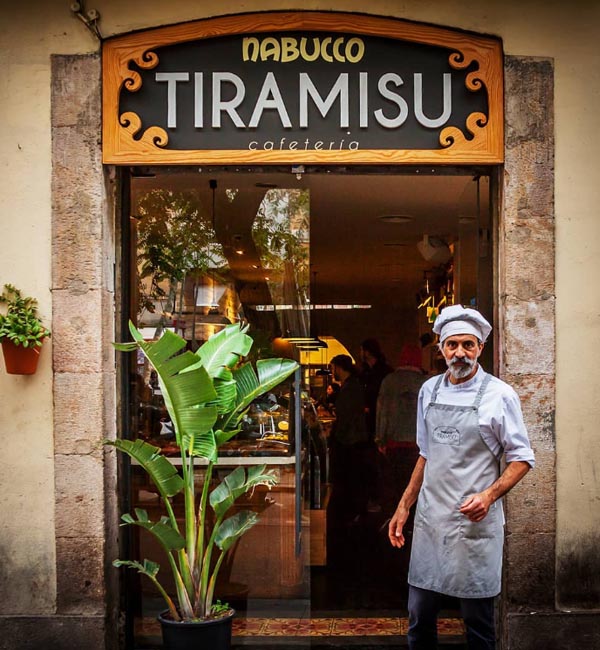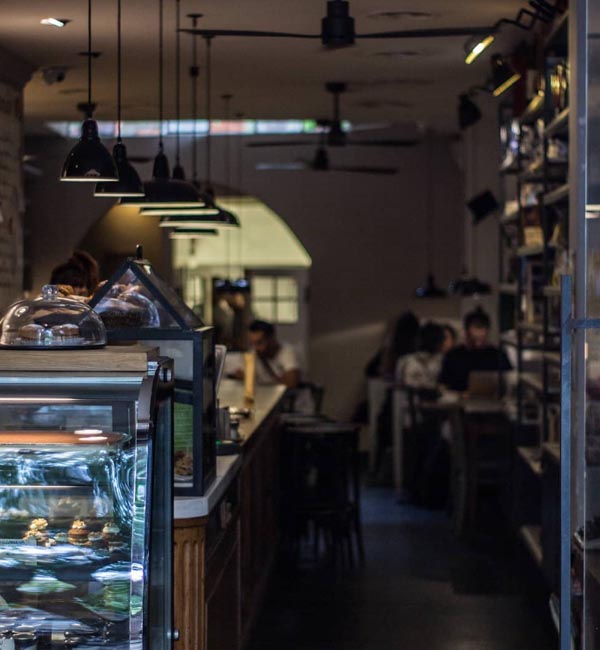 Vegan & gluten-free smoothie bowls, shakes & snacks dished up in a hip brunc spot in Gracia
For those seeking a serene experience of brunch in Gracia, this spot offers a tranquil escape in a picturesque setting. Indulge in their unique and wholesome creations that boast incredible flavors. Remember to sample their must-try homemade vegan, gluten-free brownies and delightful vegetarian cookies for a complete and satisfying visit.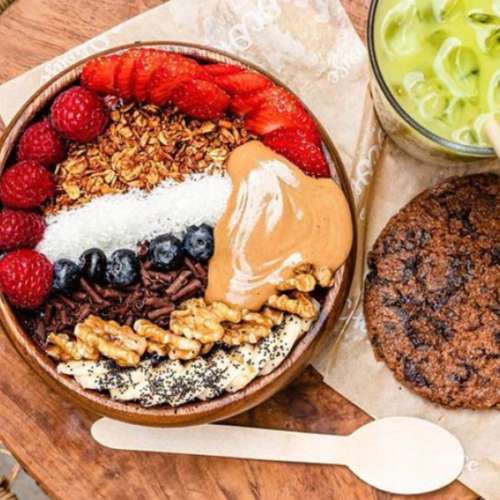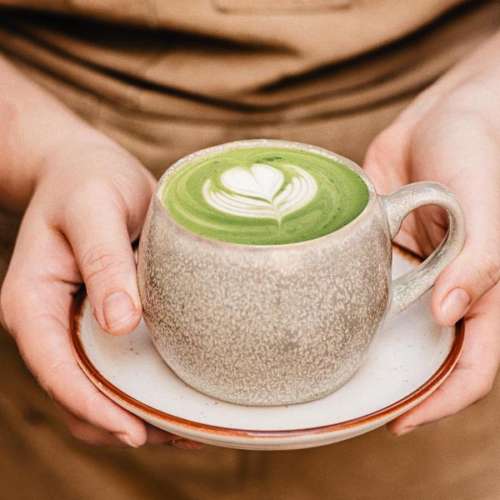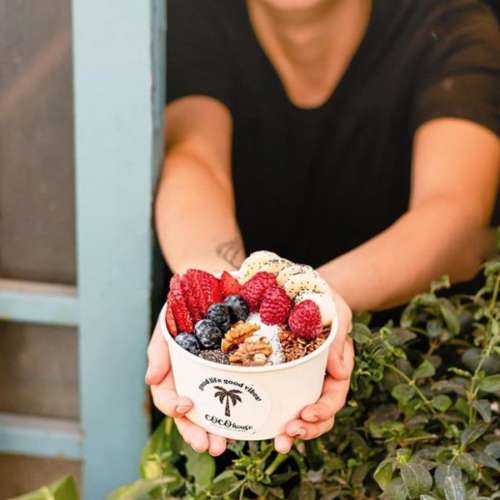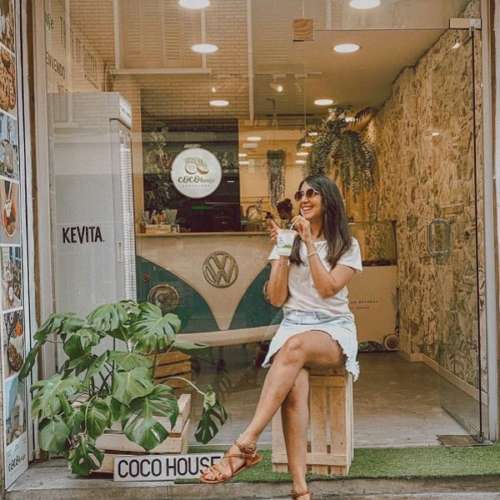 One of the best brunch places in Gràcia for specialty coffee
At this restaurant, you'll get to savor the most delicious dishes crafted from fresh ingredients. Don't miss their scrumptious and nutritious pizzas, perfect for a delightful brunch. And make sure you try their thoughtfully chosen specialty coffee, prepared with passion every step of the way, just for you to relish in your cup.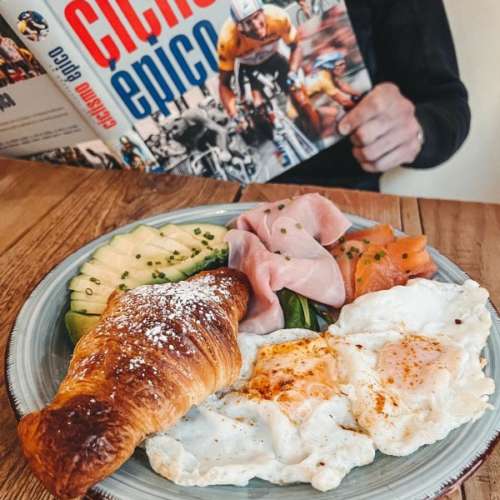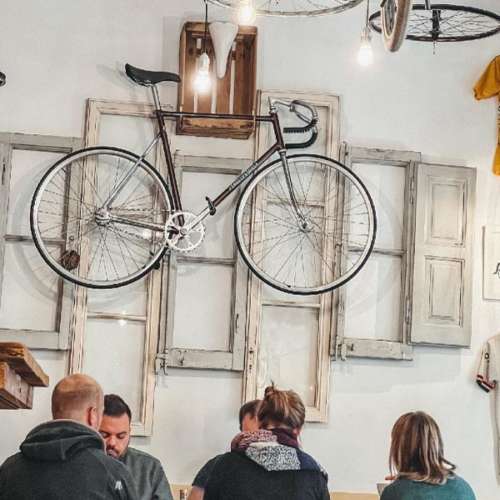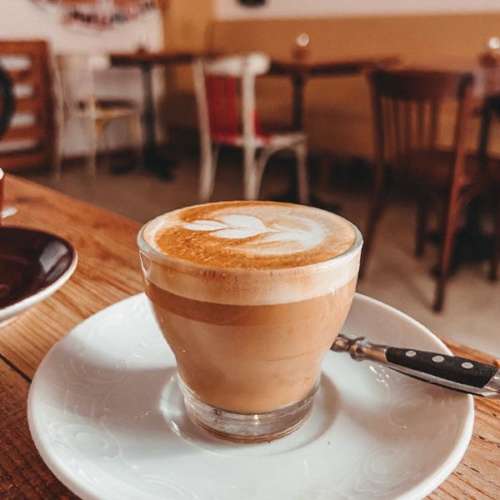 7. Sabio Infante Brunch & Coffee
Brunch in Gràcia full of flavors and colors
Sabio Infante is a haven for coffee enthusiasts. They take pride in using hand-picked and specially roasted coffee beans that are exclusively brewed at their café. You'll immediately taste the dedication they pour into every step, resulting in a flavor that stands out. Moreover, don't miss out on their delectable breakfast options, including hearty brunches to start your day right. Their Boxes are a must-try, packed with goodies like pancakes, smoothies, yogurt, cookies, bagels, and fresh juices.
Highlights:

  A spot for coffee enthusiasts, completely natural and meticulously tending to every stage of its production.

Instagram: @sabioinfante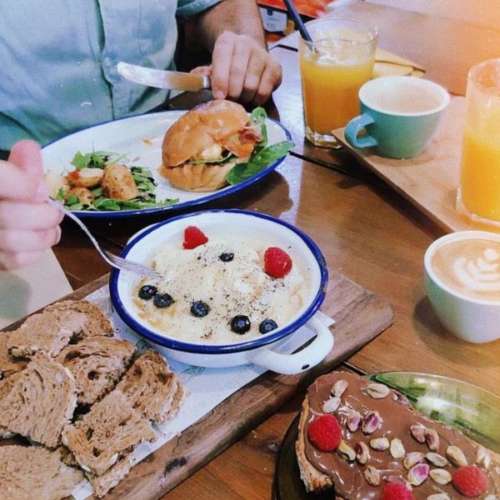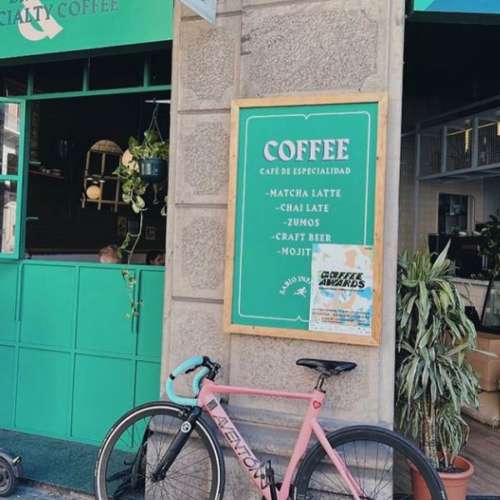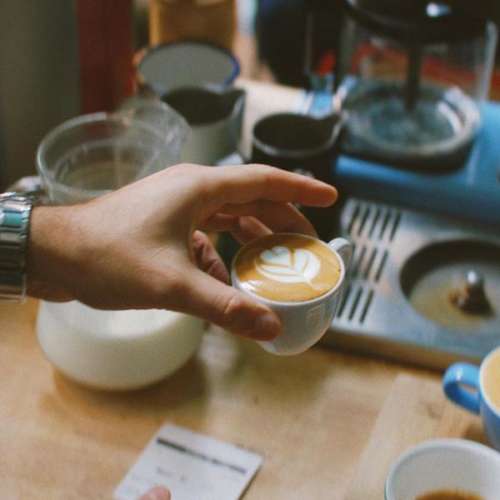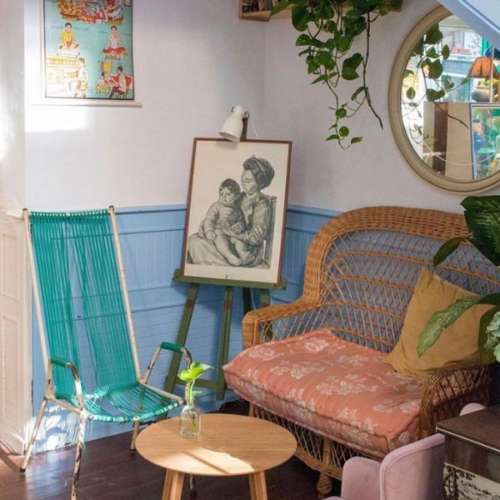 Specialty coffee, pastelería & brunch in Gràcia
At this spot, you can relish a diverse range of cakes that perfectly complement their excellent coffee. Alongside, their menu boasts dishes infused with Latin American flair, featuring Argentinean and Venezuelan specialties, as well as more familiar choices. Don't miss out on their delightful brunch offerings, including yogurt and egg-topped toast.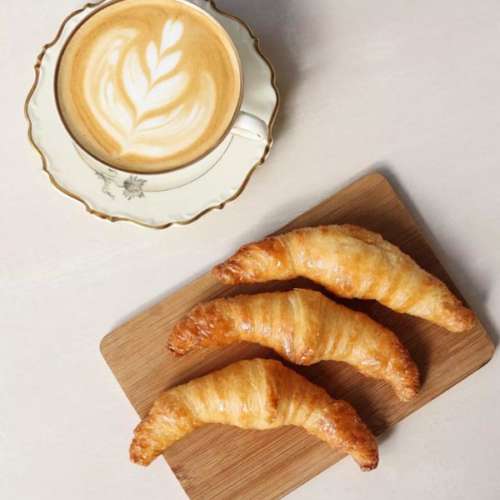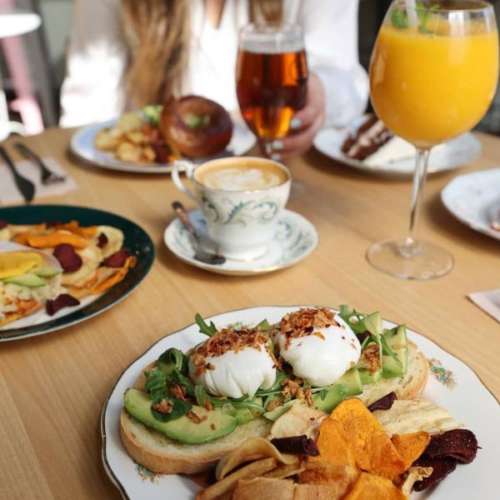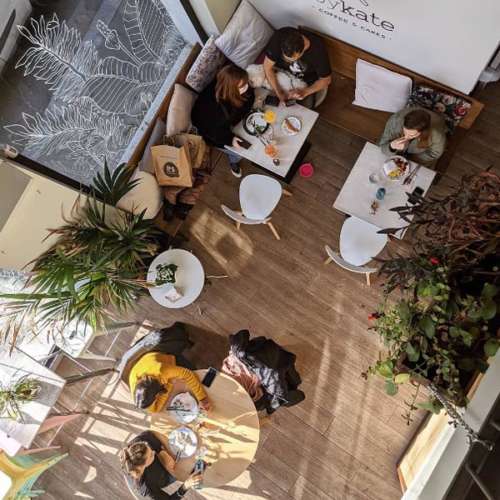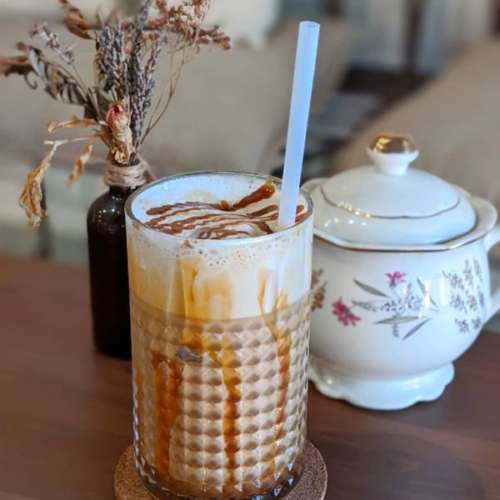 Another hot spot for specialty coffee in Gracia
This café has emerged as a neighborhood favorite, largely due to its top-notch coffee and inviting spaces that guarantee a wonderful experience. A standout feature is their option to purchase coffee beans, as the café boasts its own roasting facility. Additionally, you'll find a variety of beverages like Matcha and a tempting selection of desserts including donuts, cakes, and cookies.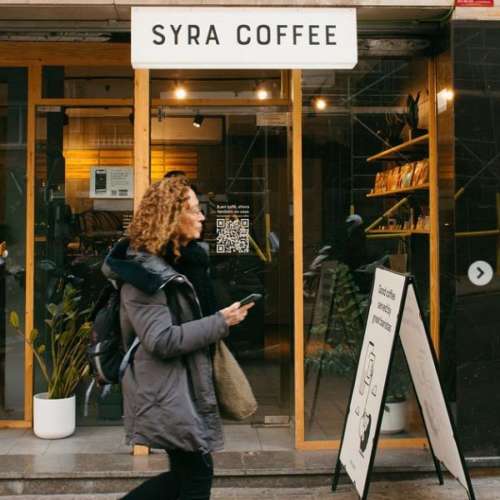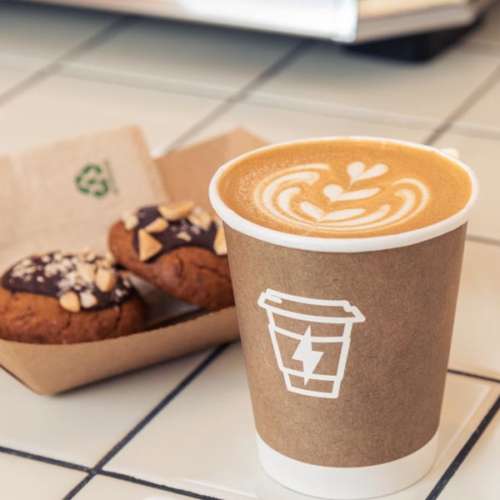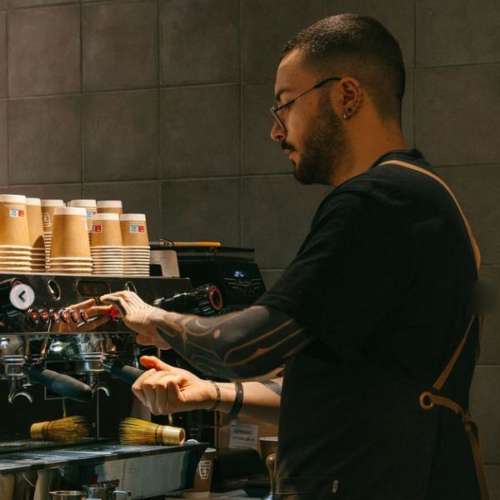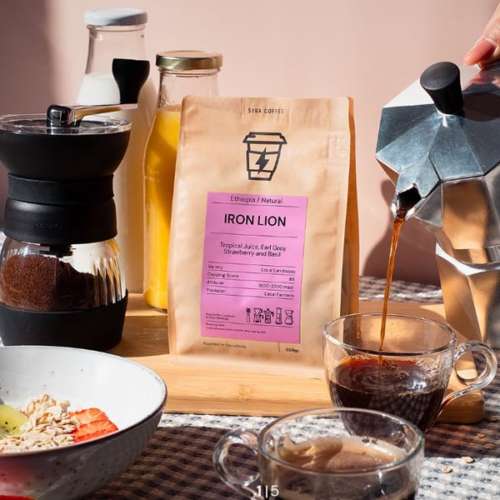 The Cozy Cafe in Gracia offers a selection of delightful teas
At this café, you'll unwind in a contemporary and laid-back setting while indulging in artisanal coffee, along with homemade pastries and delightful sweet crepes. The ambiance is welcoming, featuring charming decor and an extensive menu. Quick service and, of course, delightful flavors await you. What's more, you'll receive a picturesque postcard to share on your social media.
Highlights:

A destination for a tranquil and leisurely experience, offering coffee and a diverse range of beverages like matcha and various teas.

Where

:

Travessera de Gràcia, 151

Instagram:

@suisgracia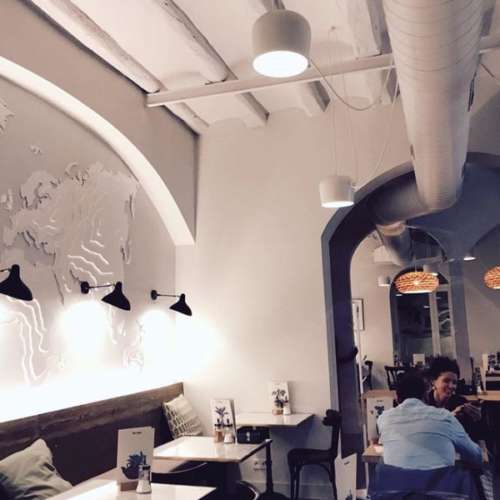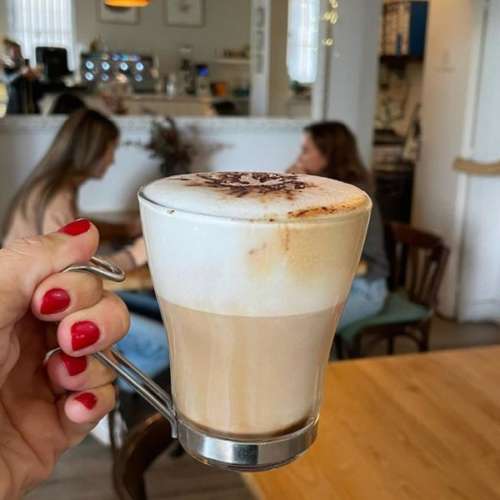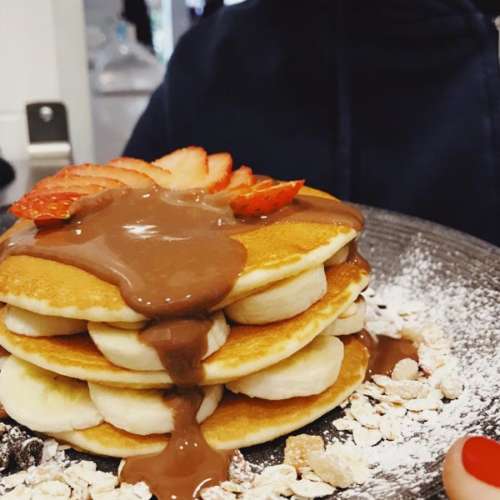 11. SlowMov - Coffee Roasters
A wonderfully serene spot to relish your breakfast in Gràcia
This place is sure to win your heart with its fantastic service and delectable coffee. It boasts a welcoming ambiance and serves top-notch pasta of exceptional quality. With its in-house coffee roaster, you'll savor the finest, incredibly fresh flavors. The skilled barista adds an artistic touch to their creations, ensuring you savor the best flavors. No doubt, you'll find yourself returning before long.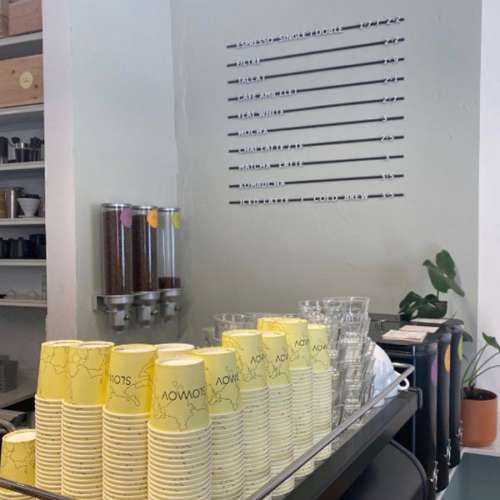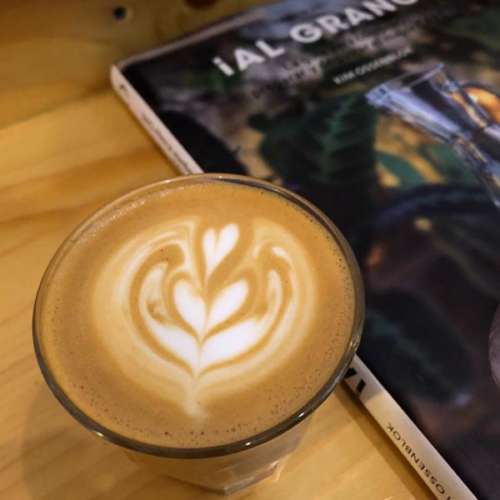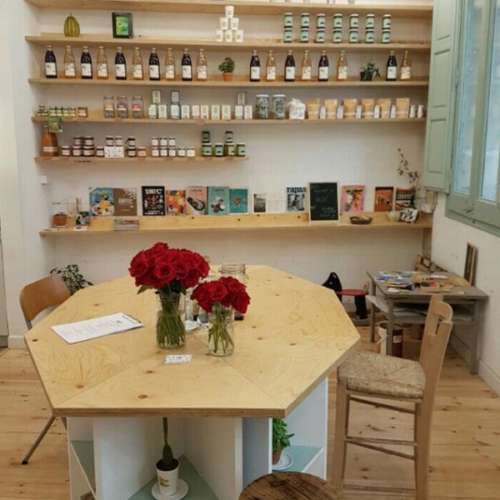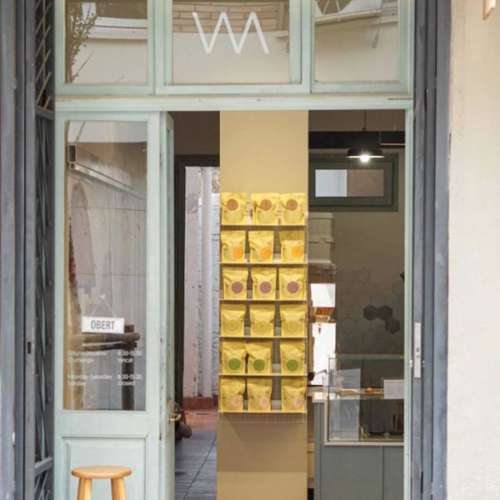 El primer bar de matcha en Barcelona, Gràcia
Si eres un amante del matcha no puedes dejar de visitar este lugar, donde además encontrarás galletas, chocolate blanco y pan de calabaza. Sin duda, una experiencia que no te puedes perder, llevándote el saber del té verde matcha como ingrediente principal, incluso en la repostería.Si quieres aprovechar las ventajas del matcha para tu salud y explorar una gran cantidad de recetas para aplicarlo, este bar es para tí.
Características

: un bar de matcha, donde explorarás este sabor llevado un sinfín de recetas que nunca te hubieras imaginado.

Menú

:

Matcha Gracias

Precio

:

€€

Instagram: @matchagraciasbar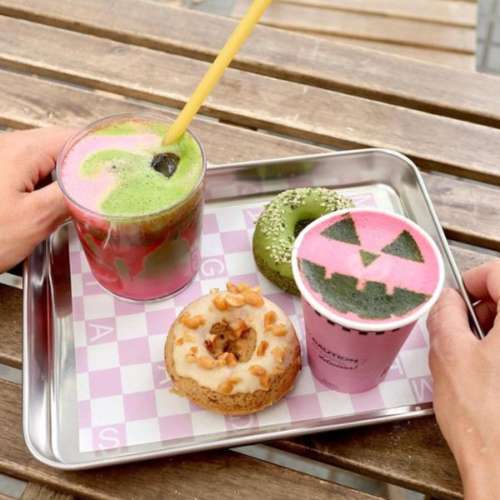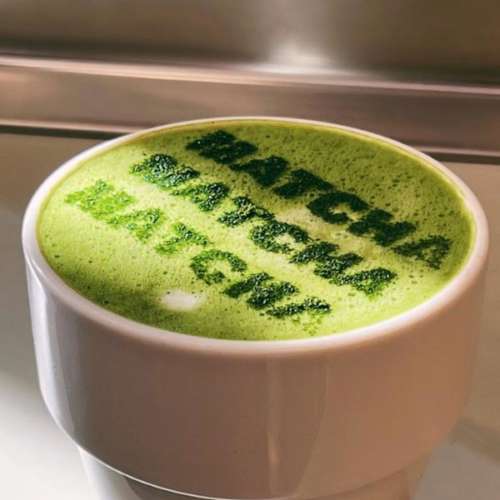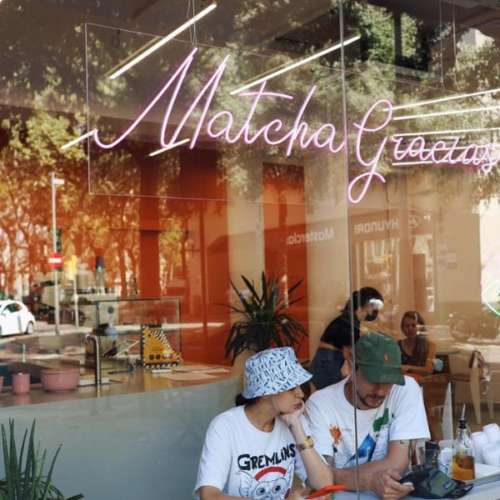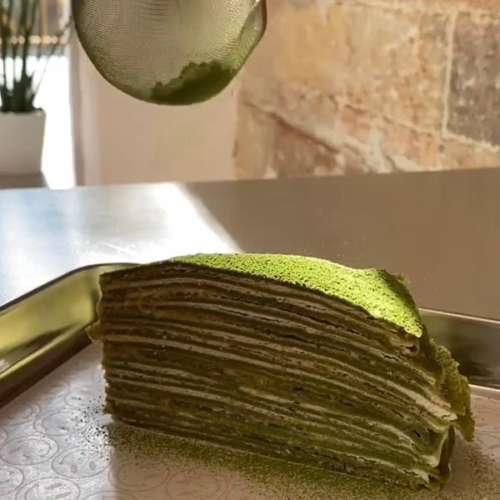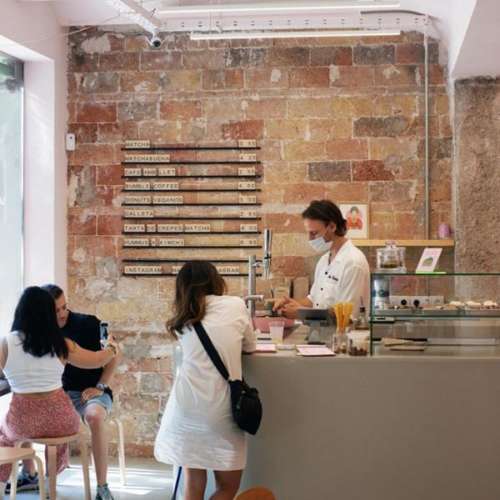 12. Salvage coffee Gràcia
A charming Gràcia cafe for relaxing mornings and excellent coffee
For a peaceful experience and delicious coffee, this is your ideal spot. With cozy armchairs that create a homey feel, it's perfect for relaxation. Indulge in their vegan, homemade pastries with unmatched flavors. The café also offers 100% natural coffee sourced from the finest Colombian coffee beans.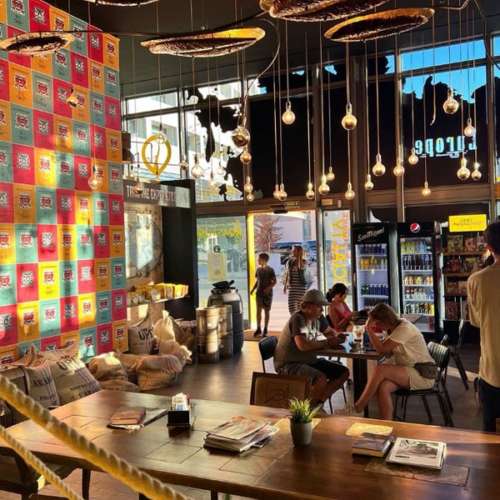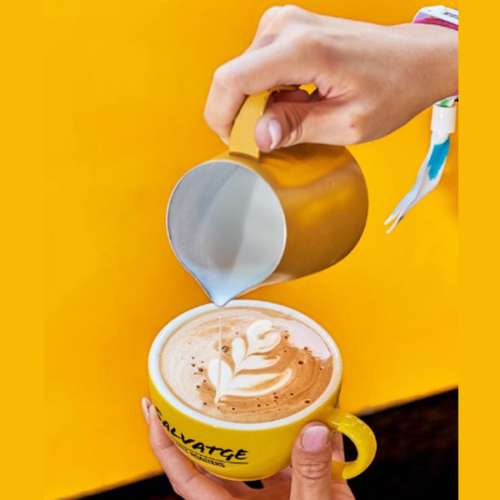 A café in Gràcia with the ambiance of a Barcelona-style bookstore
If you enjoy reading over a cup of coffee, this is your haven. Each table comes with a literary companion for a delightful time. With its ideal location, this place seamlessly blends a bookstore with a cozy atmosphere, made even better by the welcoming staff. If you're seeking a great coffee experience coupled with insights into Barcelona's culture and art, this café is a must-visit.
Highlights

: A space to relish literature along with the aroma and flavor of Barcelona's finest coffee.

Where

:

C/ de Torrijos, 22

Instagram: @eselnoanoa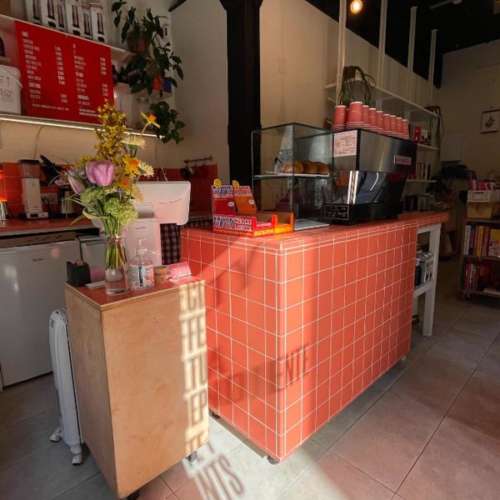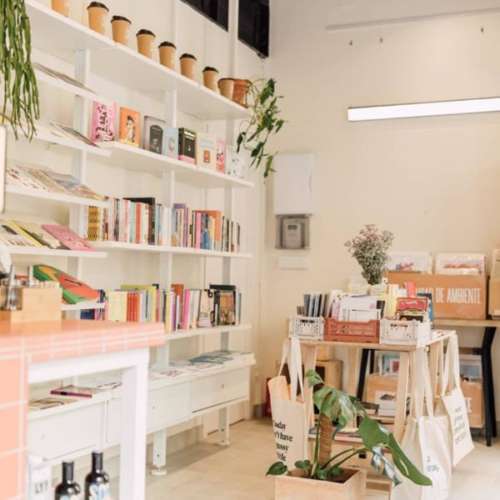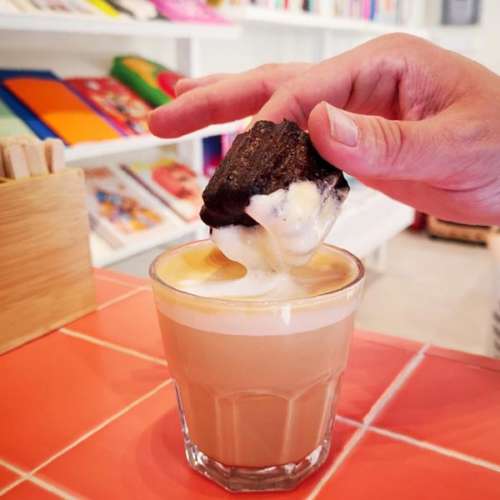 Discover the finest brunches and extraordinary global flavors at Eatmytrip de Gràcia
Calling all brunch enthusiasts! EatMyTrip presents a vibrant and healthful array of breakfast, brunch, lunch, and dinner delights, available throughout the week. On the hunt for a chic brunch spot in Gracia that caters to vegetarian or vegan preferences? Immerse yourself in the pinnacle of specialty coffee and delectable pastries, each carefully fashioned from premium ingredients .