Saturday, 05 November 2022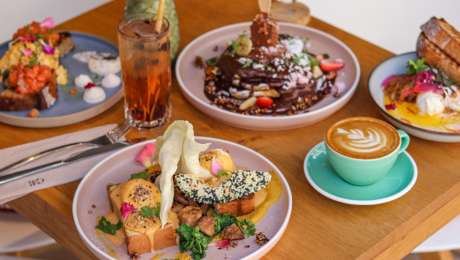 Top 10 Cheap and Tasty Brunches in Madrid (2022)
Want to experience London's thriving brunch scene but don't want to pay a fortune? Us too! That's why we've pulled together 10 great options for cheap brunch in Madrid.
We've combed every corner of the city to find the coolest, most affordable brunch spots for sharing a Sunday giggle over a poached egg, and maybe even a mimosa too.
Tasty, beautiful and cheap: these are 10 restaurants in Madrid with an inexpensive brunches and a cool atmosphere.
1. Eatmytrip Brunch & Dinner
On the top for cheap brunches in Madrid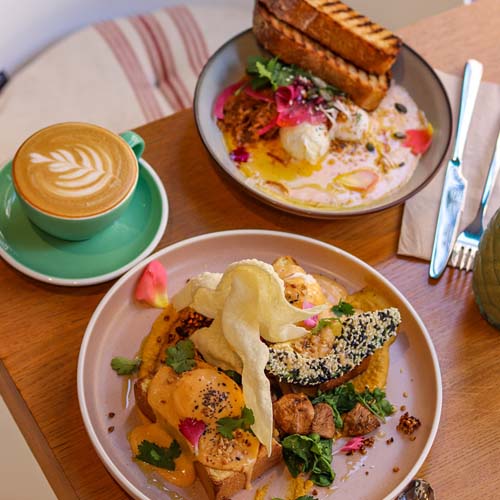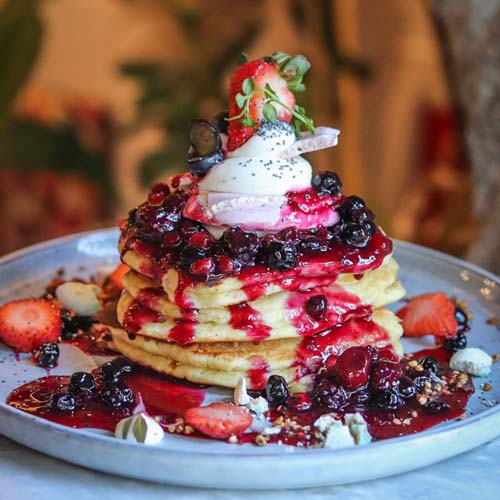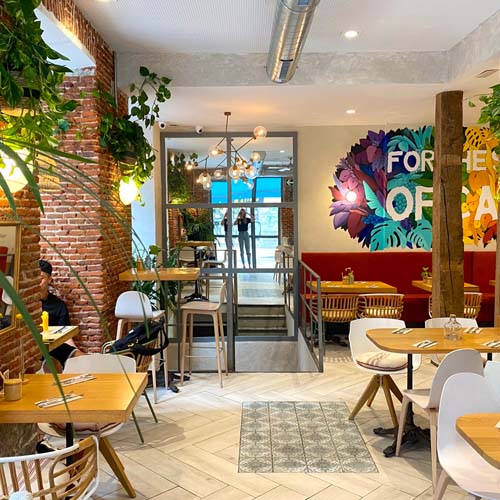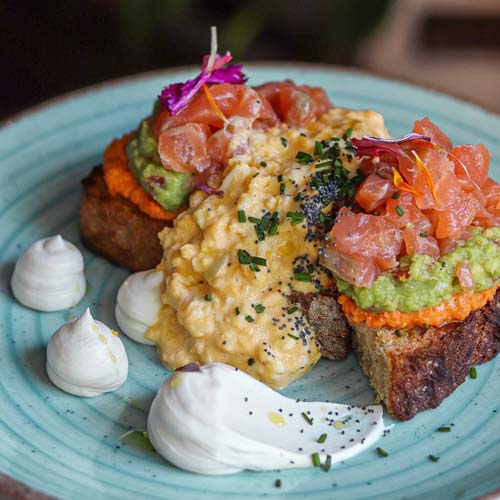 A cute place with a simple and inexpensive brunch menu
With a quiet atmosphere, La Martina is a place to enjoy afternoon brunch on weekdays or midday on Saturdays and Sundays. Its decor is warm, cozy, and minimalist, but its dishes are full of flavour and always lovingly decorated. It was impossible not to include it in this list of inexpensive brunches in Madrid.
Special features: Brunch, appetizers, empanadas, coffees and cakes in a spacious and informal cafeteria. Inexpensive menu.
Price: Between 10€  and 20€
3. Eatmytrip Brunch & Cocktails
Best brunch for quality vs price in Madrid downtown
There are not so many cheap brunches in Madrid that offer excellent quality dishes. Eatmytrip Brunch & Cocktails, in the neighborhood of La Latina, is that restaurant where you will want to go again and again to enjoy a delicious brunch at the best price in a young and modern atmosphere. It is difficult to stay with only one dish, but the Brunch of the Alps is a real treat for your palate, a hearty and flavourful dish.
Special features: The restaurant with an original and colorful style, with international dishes for breakfast, brunch, and lunch. Fresh products,

specialty coffee,

big portions and an economical menu.

Menu:

Eatmytrip

Price:

Between 10€ and 20€

Website: eatmytrip.com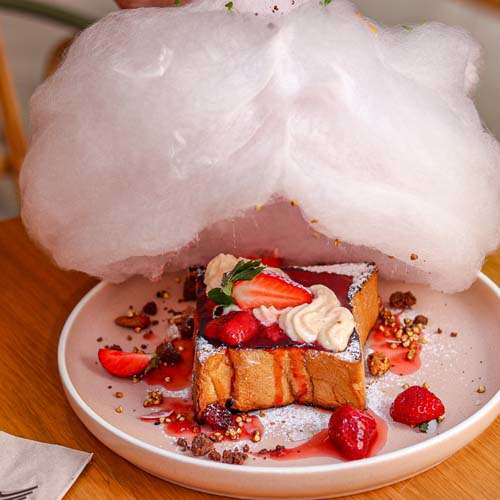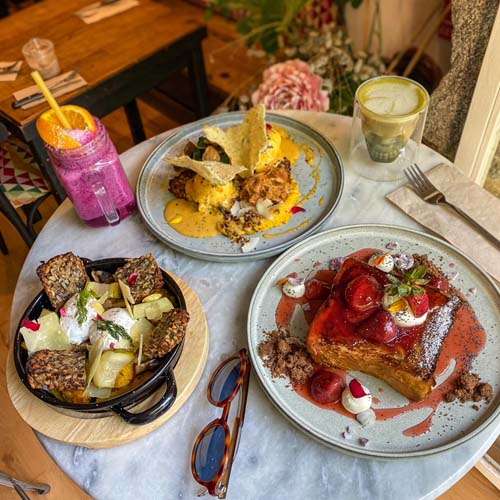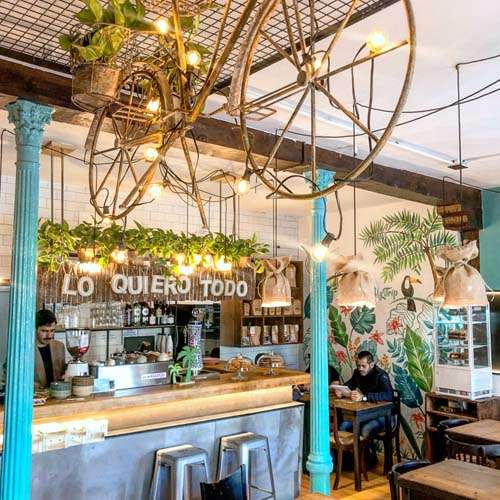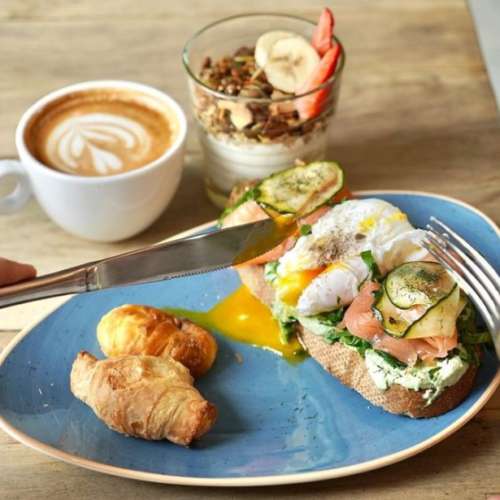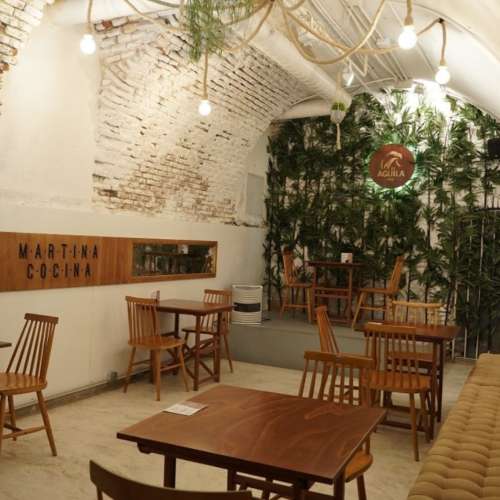 A large selection of brunch dishes at an affordable price
Another place in Madrid to eat cheap brunch is Pinale. This restaurant offers a way to customize your menu, and also, several types of super complete brunch to choose from at an affordable price.
Special features: Industrial and chic style restaurant offering salads, bagels, sweets, toasts and more for brunching.
Menu:

pinale.es/brunch/

Price: Between 15€ and 20€.
Authentic American Brunch in Madrid
Intending to bring authentic American brunch to the capital, the Carmencita is already today one of the best-known brunch restaurants in Madrid. A reference point for "brunch lovers" with multiple options and a closed menu to make it easier for you to choose.
Special features: A menu with burgers, brunch and cocktails at a busy cafe with uneven chairs and black and white pictures.
Menu:

carmencitabrunch

Price: Between 12€  and 20€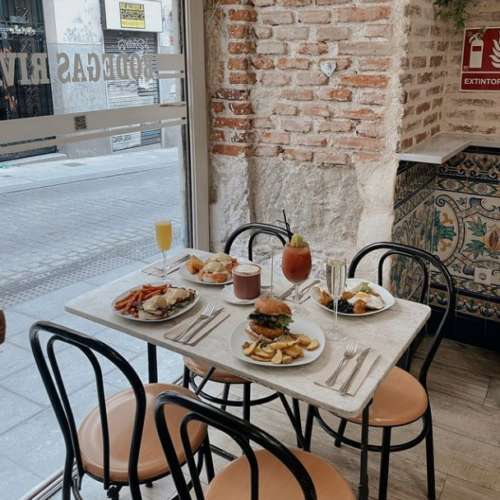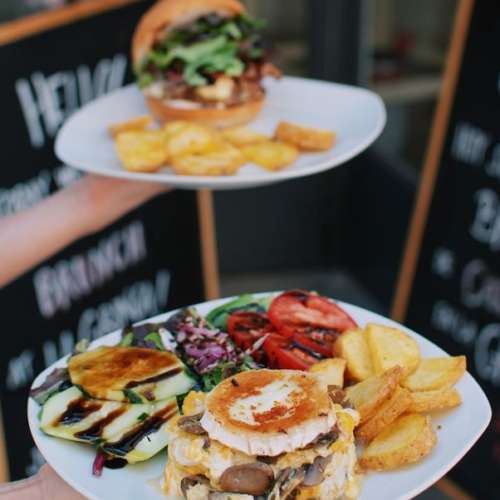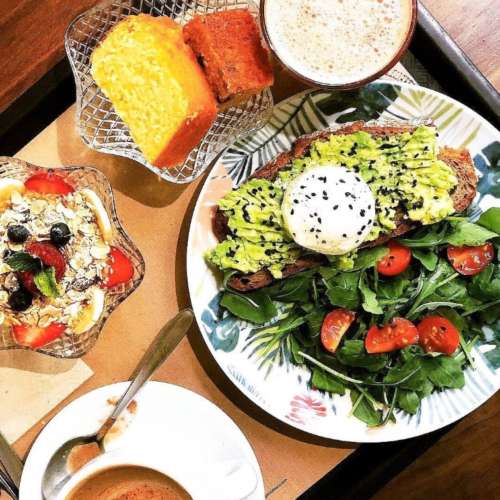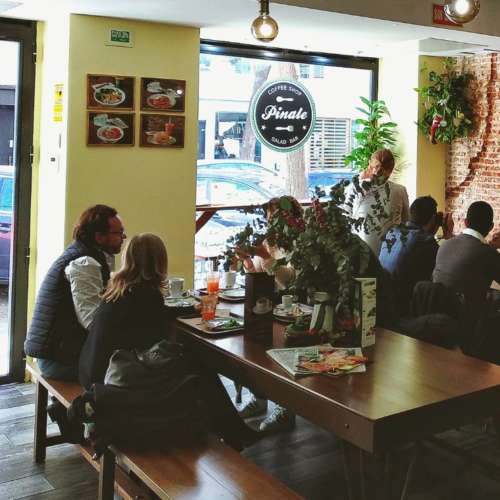 6. La Rollerie La Terrasse
Cheap brunch in Madrid with an amazing terrace
We continue showing you places where you can eat cheap brunch in Madrid. This place differs from the rest because of its terrace. La Rollerie La Terrasse has a very cozy indoor terrace, with plants and comfortable chairs for everyone. On its menu, you will find breakfasts, brunches, and snacks with good value for money.
Special features: Several types of brunch, international cuisine, and artisan bakery at a bright, neo-rustic style cafe with vintage furniture and terrace.
Menu:

larollerie.com

Price: Between 15€  and 25€.
Eco cafe with brunch dishes at affordable prices
This is a cafeteria with modern decor, its own bakery and a very eco friendly philosophy. Here you can eat your breakfast or brunch in Madrid, to be exact in the Lavapiés neighbourhood. It has a wide variety of coffees and teas that you can accompany with toasts, pancakes, waffles, typical eggs benedict, and even spanish tortilla!
Special features: Modern restaurant/bakery with stone walls and tall wooden beams. Extensive coffee menu and brunch options.
Menu: Pum Pum Café
Price: Between 15€  and 25€.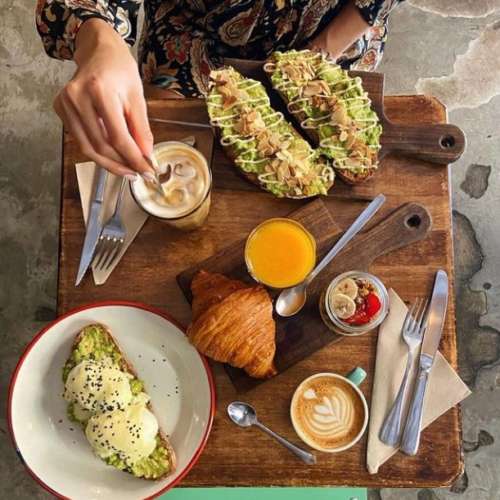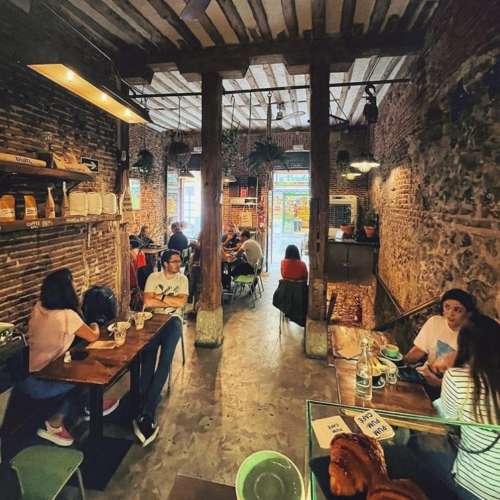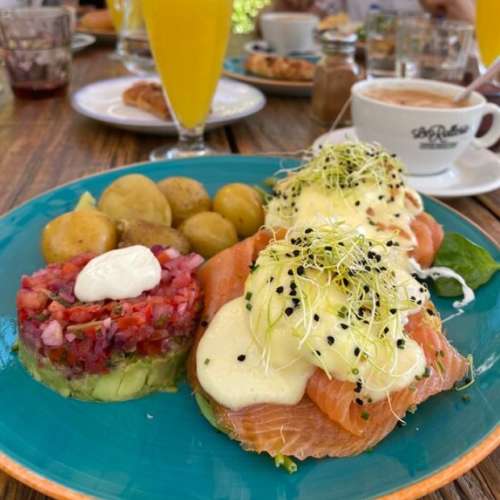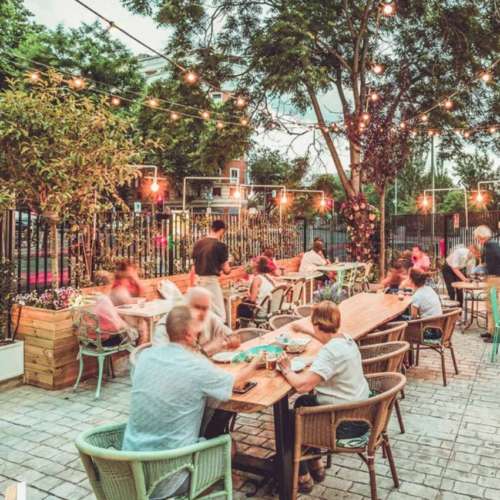 One of the cheapest and best-decorated brunch places in Madrid
Between the JL Sampedro park and the courtyard of the CC Galileo in Madrid, hides a brunch place with a terrace that will take you away from the bustle of the center and isolate you in an ideal environment to enjoy your favourite food at a very good price – the brunch.
Special features: Berlin style café with a terrace. Variety of brunch options at a good price: sweets, salads, toast, eggs, and much more.
Menu:

labicicletacafe

Price: Between 10€  and 20€.
Experts in baked dishes with a sophisticated interior
If you fancy a cheap brunch in Madrid on a Sunday you can also go to the Jerónimos neighborhood and sit on the terrace of this simple but succulent cafeteria. It specializes in breakfasts, brunch, coffees, and natural juices, all at a very good price!
Special features: Espressos, unique light dishes, and baked goods in a simple and sophisticated-looking café.
Menu: plentimadrid
Price: Between 10€  and 15€.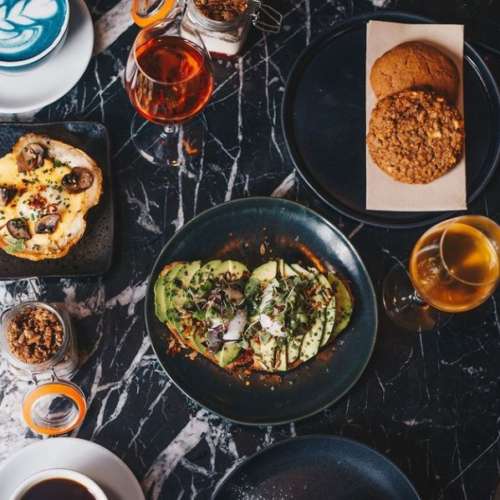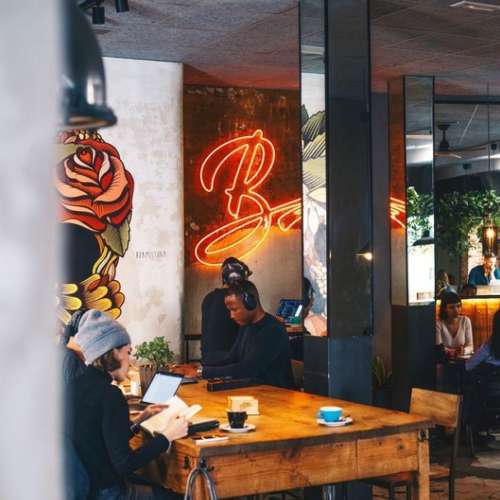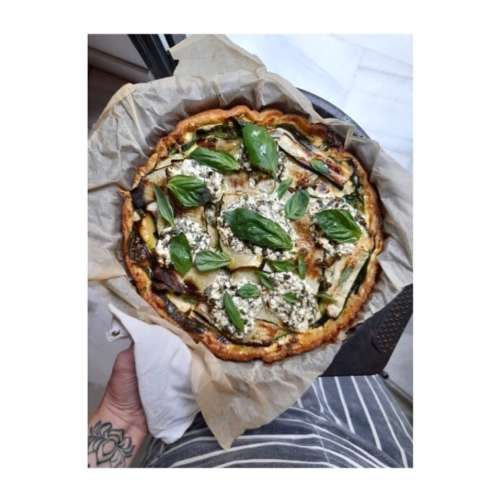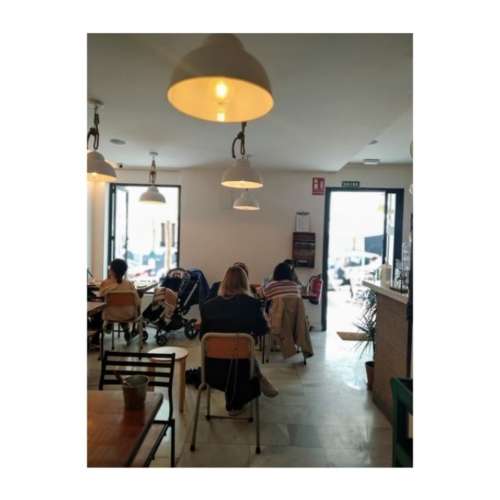 All-day Brunch in Madrid at the affordable price
Adorado is open all day and its menu focuses on breakfast and brunch. Its homemade Argentinian pastries where dulce de leche is the protagonist, or the Adorado Breakfast, are some of the nicest and best-priced options you'll find on the market.
Special features: Great brunch menu all day long at a retro-style cafeteria with a terrace. Good value for money.
Menu:

adoradobar

Price: Between 12€  and 20€.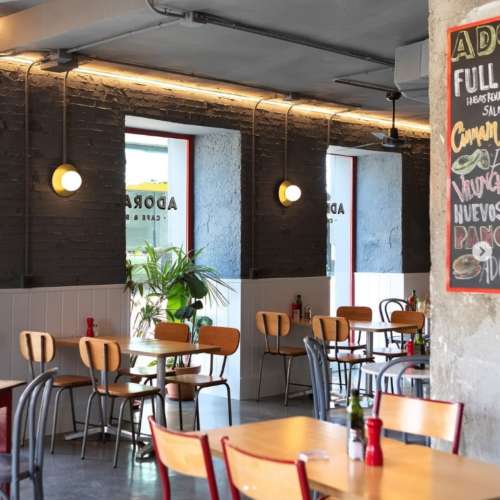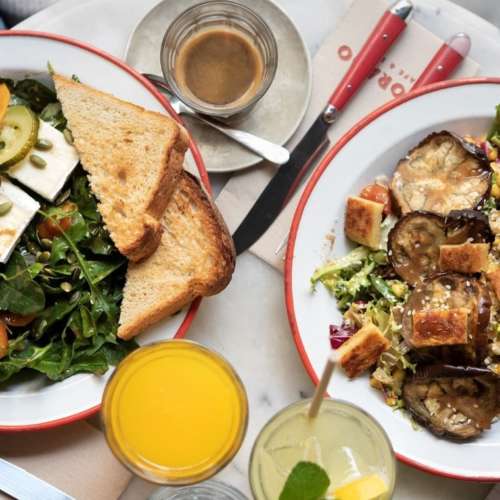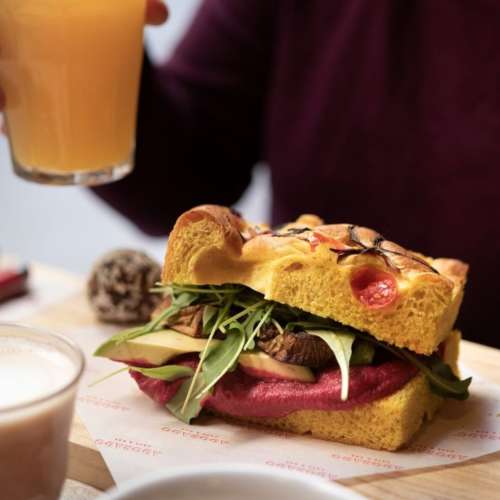 Eatmytrip offers you the best cheap brunch in Madrid in 2022!
Those of us who love brunch, always want it all. Finding a menu full of flavours and creatively presented dishes is a dream, and if it is at a competitive price, has a modern interior and full of good vibes … much better. At Eatmytrip you can find this and much more. Looking for a cheap brunch in Madrid that won't disappoint you? Get to know us!