Brunch Restaurant in Barcelona
Brunch restaurant in Eixample area of Barcelona
Carrer de Concell De Cents, 378. Call 930 24 7539 for reservation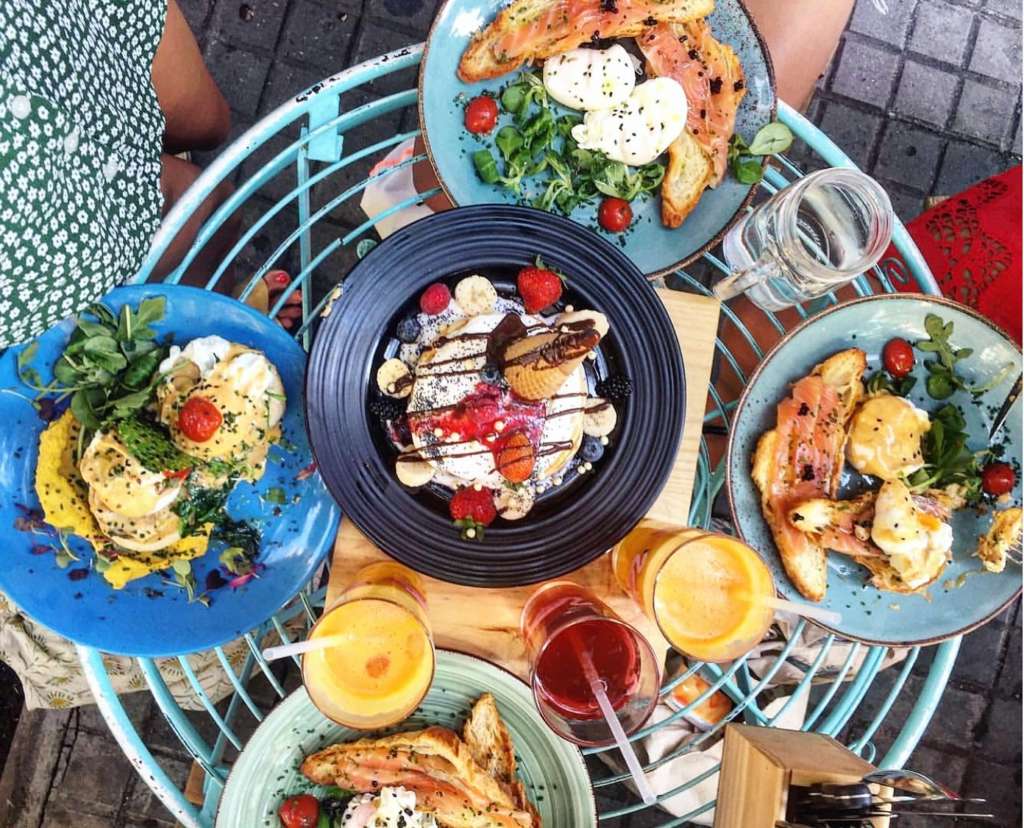 The most creative Breakfast in EatMyTrip Brunch Restaurant in Barcelona
We were honored to host amazing foodie bloggers from all over the world. We are happy to share with you guys their impressions about our cozy EatMyTrip Brunch Restaurant in Barcelona . Read the article "EatMyTrip Brunch & Bakery Barcelona - Made With Love" by fabulous @foodieinbarcelona where she left a kind review of our epic Brunch menu.
"Of all the food categories out there, brunch, in particular, has an affinity with Instagram. There is something inexplicably mesmerizing about a pert orange yolk being pierced and oozing out, lava-like.
The breakfast bowls, like miniature edible Japanese rock gardens. Do you eat delicately, a spoonful with shaggy coconut another with pumpkin seeds or do you unceremoniously muddle the lot into a sloppy lumpy mess? A tower of pancakes. The boxy depressions of waffles. They are green here, coloured with Matcha, topped with that egg, a lacquered rasher of bacon and a toussle of rocket.
EatMyTrip – so called because the menu is made up of inspirations from Genia's (the young owner's) travels – is visually led. That tower of pancakes? At EatMyTrip you can have yours with cream, chocolate sauce, chocolate chips, fruit and wearing an upturned ice cream cone, placed jauntily to the side. They do a blue-hued cheesecake coloured with spirulina. Even the most pedestrian of breakfast plates are transformed into off the wall creations full of vivid colours and unusual combinations. If Willy Wonka had a granddaughter and that granddaughter opened up a brunch place it would probably be a lot like EatMyTrip." Keep Reading
Because Genia & Ksenia approach everything on the menu with seriousness and dedication. And an extra dose of fun." Come and feed your tummy and eyes, we are located right in the center of Barcelona, very close to Passeig de Gracia, the main street of Barcelona and just around the corner from Girona metro Station.
The Best places to eat brunch in Barcelona
Brunch all day long
English breakfast in Barcelona every day
Place to eat for early birds
Sweet and Savoury menu