sábado, 03 diciembre 2022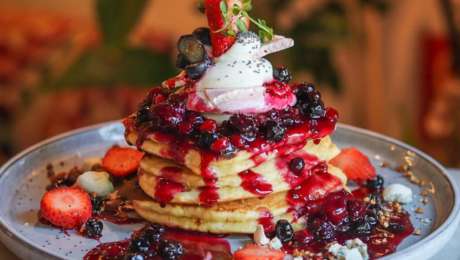 Best brunch Madrid: 20 of the coolest places to start your day
Here is an updated list of the 20 best brunches in Madrid in 2022
1. Eatmytrip Brunch & Dinner
One of the best and most original brunch restaurants in Madrid with an excellent price vs quality ratio.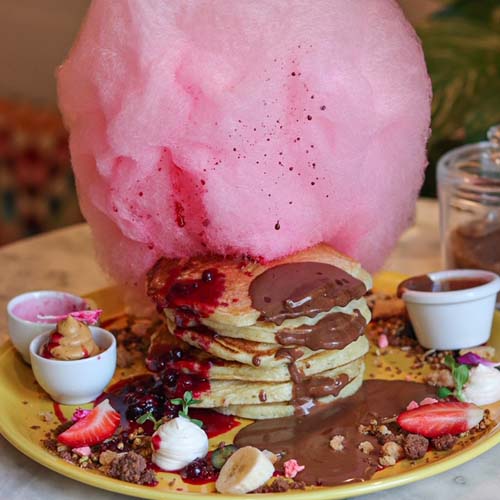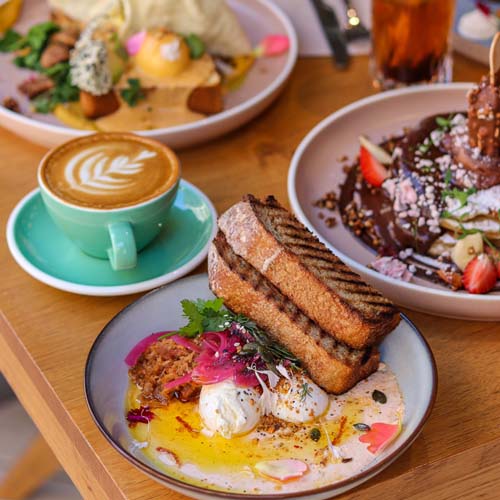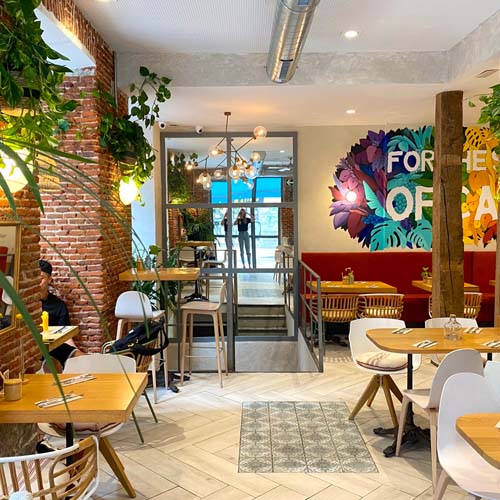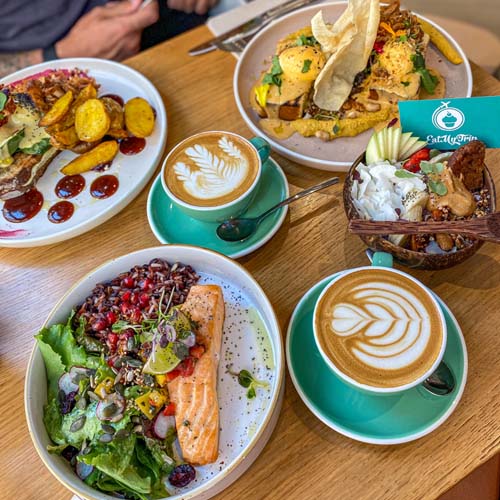 2. Intercontinental Hotel
A brunch in Madrid with a fancy buffet
There are not many brunches in Madrid with a buffet! Every Sunday from 13:30 to 16h you can enjoy this copious buffet-style brunch with nothing less than 200 dishes to choose from.
Google rating: 4.5 
Average price: 79€.
Special features: Hotel in the center of Madrid with a wide range of brunch buffet-style dishes: pastries, cheeses, Iberian cured meats, eggs, sushi, etc.
3. Eatmytrip Brunch & Cocktails
Creative and wholesome Brunch in Madrid downtown
Impossible not to count this restaurant among the best brunch places in Madrid. Creative and beautiful dishes with an exotic touch that will drive you crazy at any time of the day: sandwiches, toasts, eggs benedict, pancakes… And if you prefer to have it at home they also do delivery!
Google rating: 4,5
Average price: Between 10€ and 20€.
Menu:

Eatmytrip

Price:

Between 10€ and 20€

Website: eatmytrip.com
Special features: International brunch options.

Superb specialty coffee

. Ideal place for groups with a brunch menu for breakfast, lunch and dinner. Also with a cocktail menu.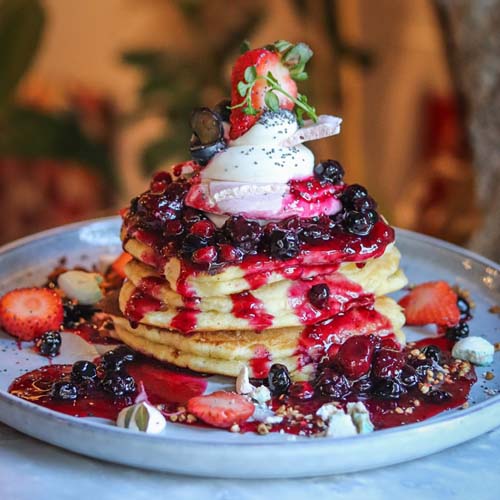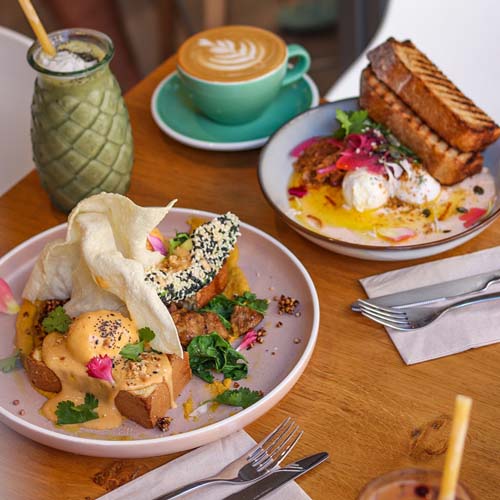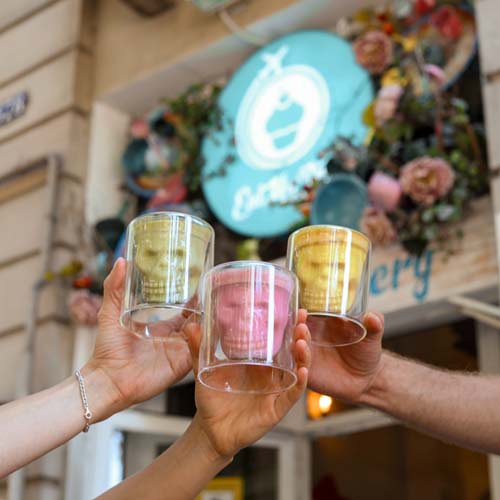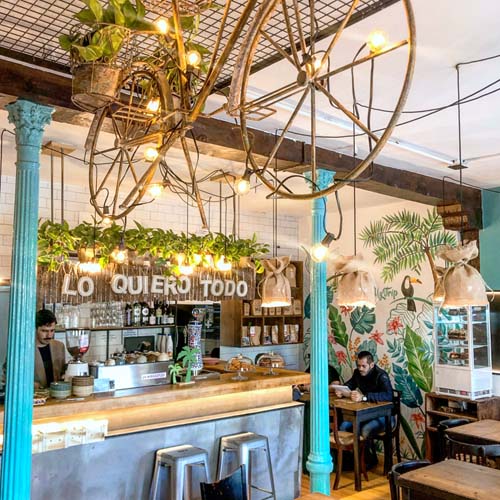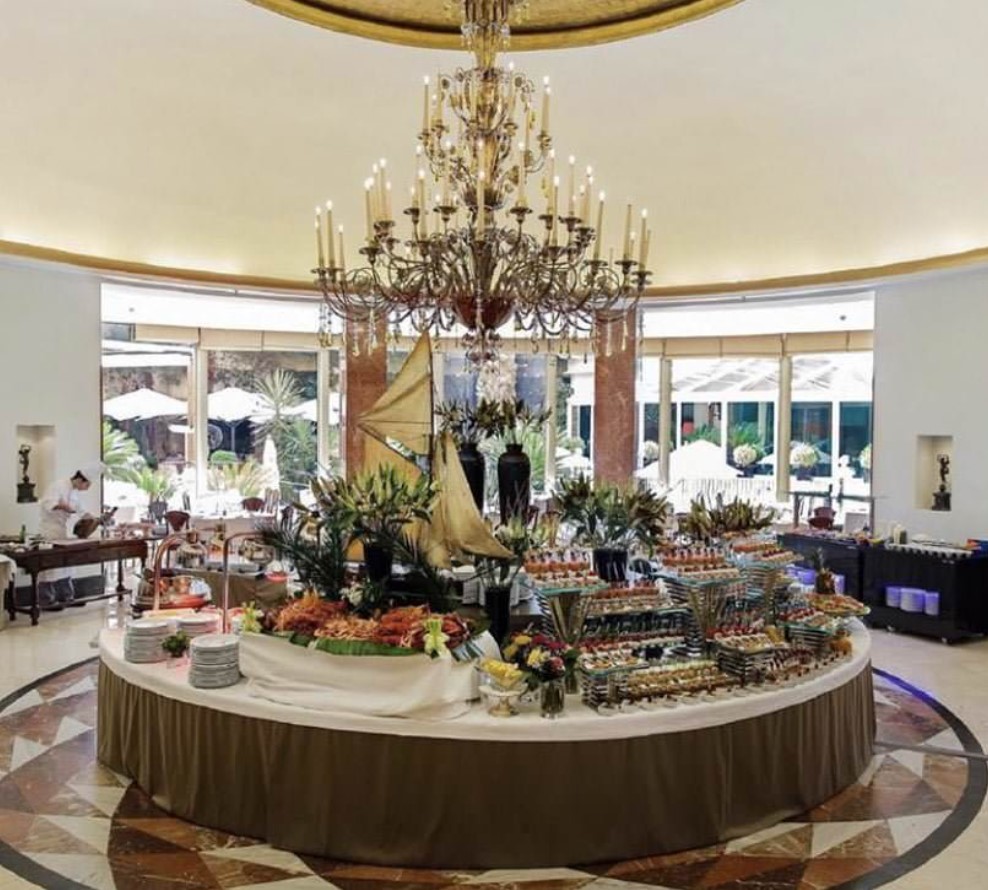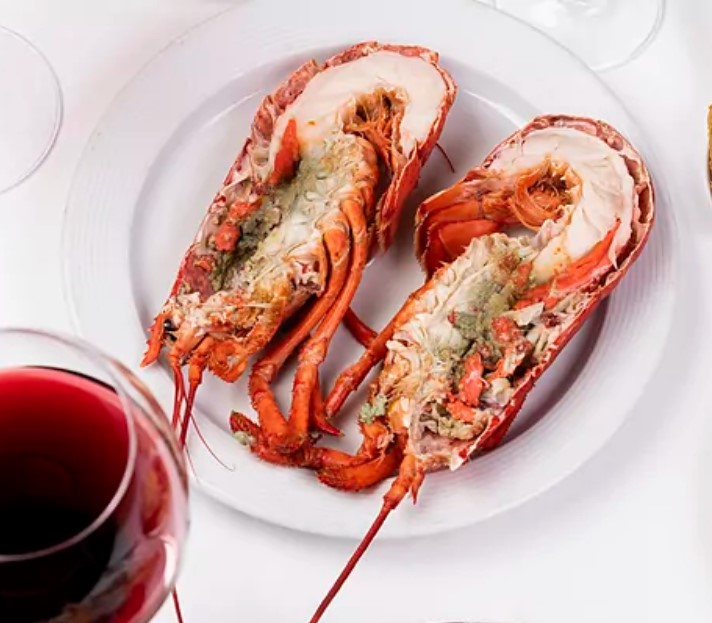 A different brunch in the heart of Madrid
A few steps from Puerta del Sol, in Plaza de Carmen, you will find this Lamucca restaurant. Their brunch dishes are delicious and plentiful.
We recommend yo try their
açaí bowls that will help you regain strength after a busy day of shopping.
Google rating: 4.4
Average price: From 25€.
Address: Pl. del Carmen, 5, 28013 Madrid
Special features: Bright and industrial style. Brunch menu on Saturdays, Sundays and holidays.
Sweet or savoury brunch, with lots of vegan options
No wonder it is one of the favourite brunches of Madrid vegan community as its menu includes many options for them. But if you like meat this is also your place. A cozy cafe to enjoy brunch at any time of the day.
Google rating: 4.1
Average price: Between 15€ and 20€.
Special features: American breakfasts and brunches, gourmet burgers and cocktails at a bohemian place decorated with vintage furniture and mirrors.
Brunch restaurant in Madrid and a meeting point for foodies
Eggs Benedict lovers usually know this brunch place in Madrid. A reference point for modern people with multiple brunch options and a closed menu, to make it easier for you to choose.
Google rating: 4.4
Average price: From 16€.
Special features: A menu with burgers, brunch and cocktails at a busy cafe with uneven chairs and black-and-white paintings.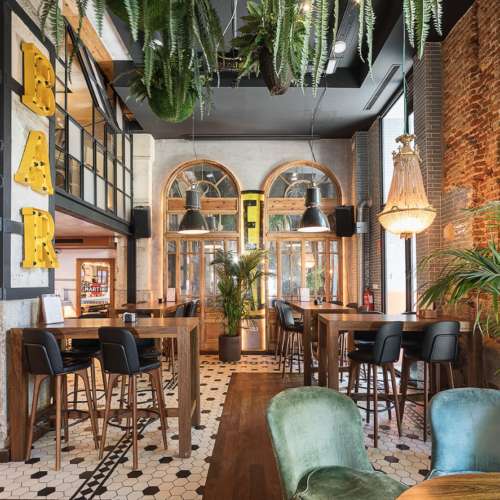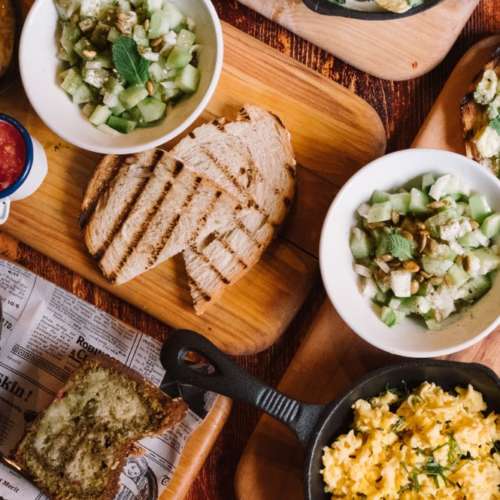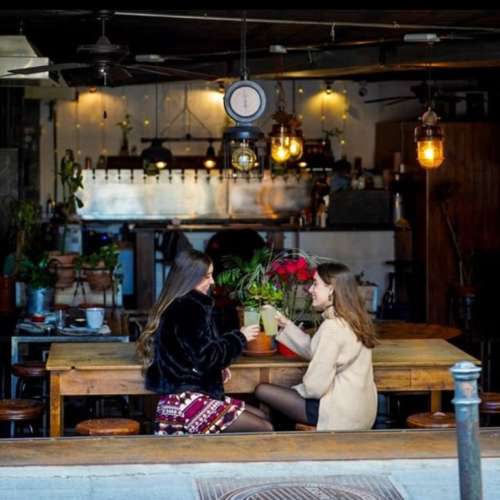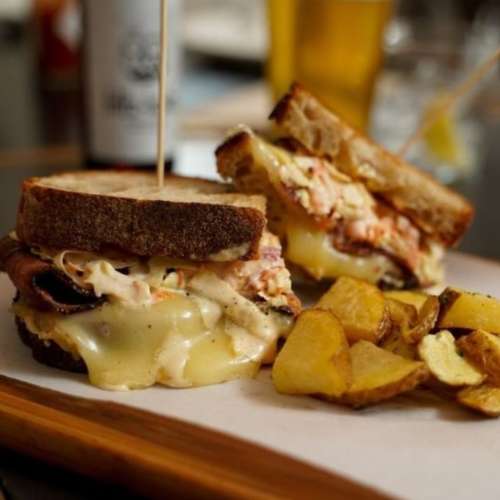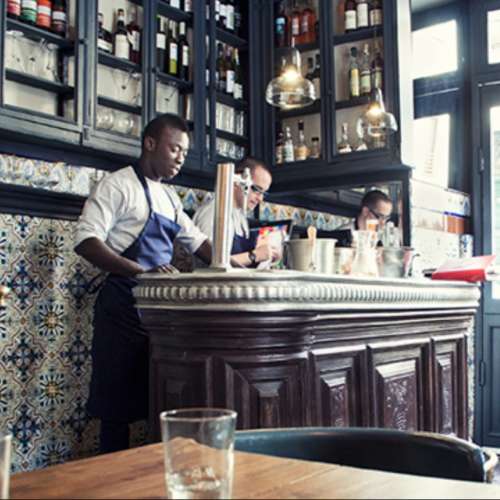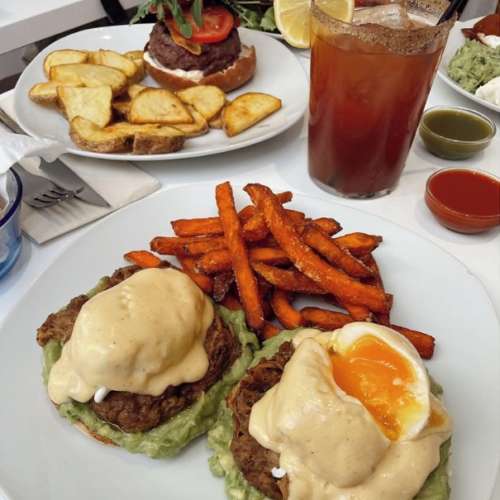 7. Distrito Vegano Invernadero
Vegan brunch in Madrid at any time
If you like traditional dishes but at the same time look for vegan options, Distrito Vegano Invernadero has the ideal menu for you. Discover their different brunch and breakfast options and fall in love with 100% plant-based recipes.
Google rating: 4,5
Average price: Between 20€ and 35€.
Special features: 100% vegan restaurant with brunch and snacks.
Among the best brunches in Madrid 2022 for its variety of dishes
You may have a hard time choosing brunch at this restaurant! Bendita Locura offers everything to its diners 7 days a week. A menu from which you can build an excellent brunch choosing from the proposals that they have on the menu.
Google rating: 4.3
Average price: From 18€.
Special features: Elegant gastro bar with a small terrace famous for its dishes, wines, and cocktails.
Caramel sauce and brunch for all tastes
Brunch whenever you want? We say yes! Adorado Café is open all day and their menu focuses on breakfasts and brunches, so you can imagine that they are true masters of their art. Their homemade pastries where dulce de leche is the protagonist are highly recommended.
Google rating: 4.5
Average price: From 12€.
Special features: Great brunch menu all day long at a retro-style cafeteria with a terrace.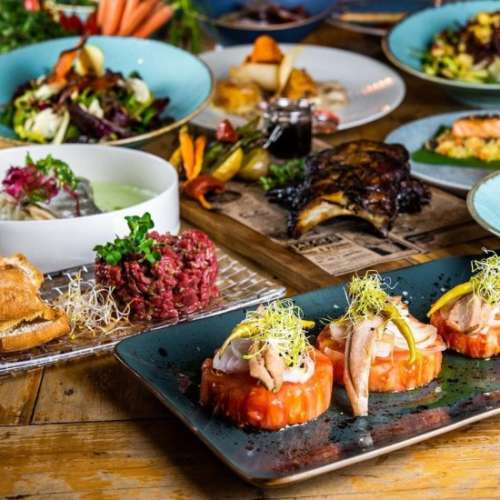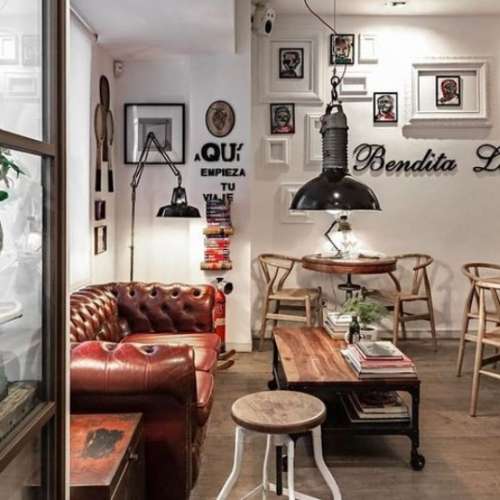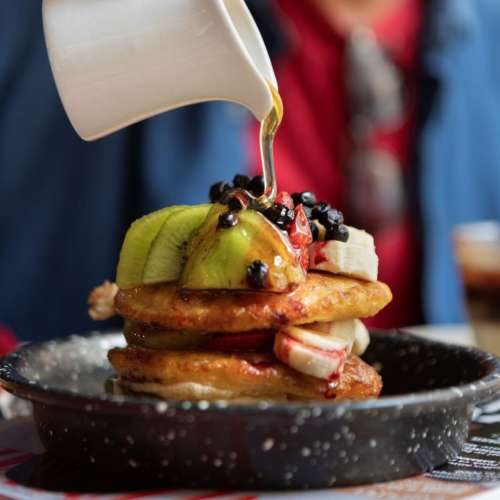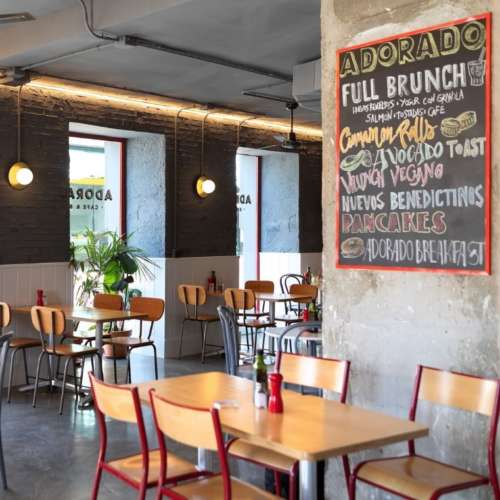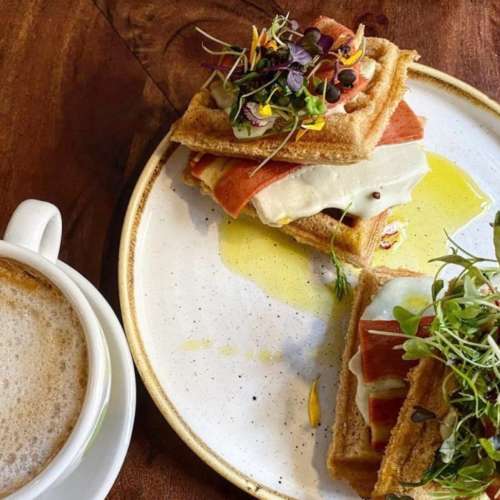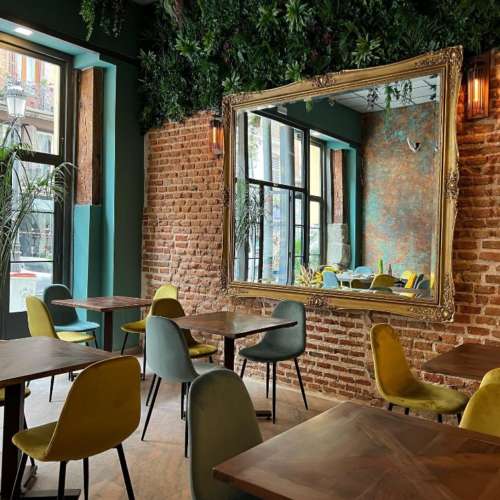 Breakfast and brunch in Madrid in a pure French style.
A super cozy place with a certain French ambience and a menu starring pancakes, toasts, and cakes that will definitely delight many of you. Brunch sets that you can complete with different varieties of coffees, juices and smoothies – all homemade!
Google rating: 4.4
Average price: Between 12€ and 18€.
Special features: Breakfasts, pancakes, toasts and sweets at a cozy café-bookstore with live music, cultural activities and workshops.
Fall for their crumpets and the rest of the English specials during brunch time.
We love the British touch of its atmosphere and dishes. If you are looking for the typical Sunday brunch in Madrid you will find it in this place: a brunch menu with both sweet and savoury options. You will not regret any of the dishes you choose!
Google rating: 4.2
Average price: From 7€ to 18€.
Address: Pl. Cristino Martos, 2, 28015 Madrid
Special features: Establishment with craft beers, cocktails, cakes and brunch decorated with vintage furniture, wood and white brick.
12. Religion Speciality Coffee
Accompany your brunch with an amazing coffee
And we continue in our review to find the best brunch in Madrid! That's why we can't overlook the options on the menu offered by Religion Coffee: porridge, pancakes, bagels, eggs and sandwiches… Can you ask for more? Maybe a good coffee, which they also serve.
Google rating: 4.3
Average price: Between 12€ and 20€.
Special features: Informal café with coffees, smoothies, light dishes and brunches on weekends.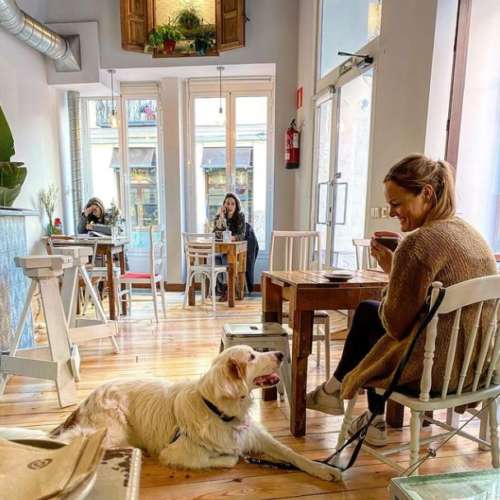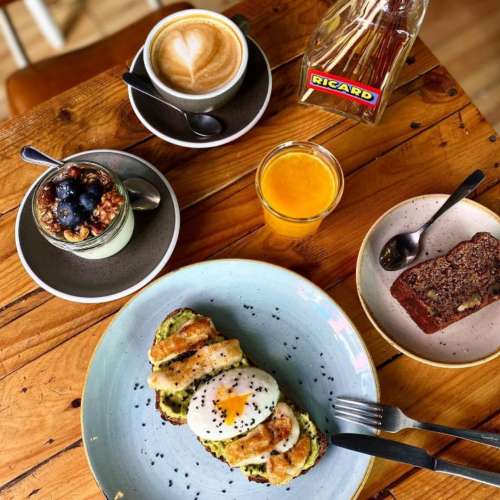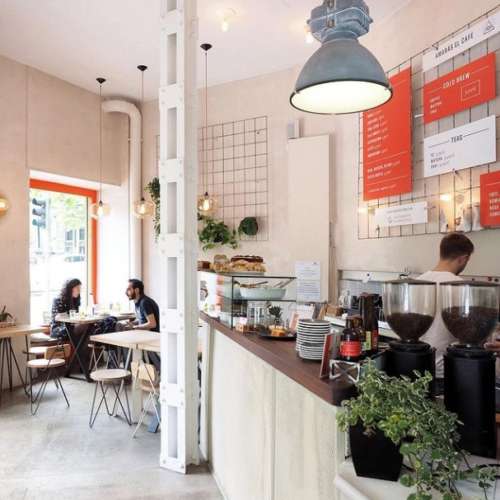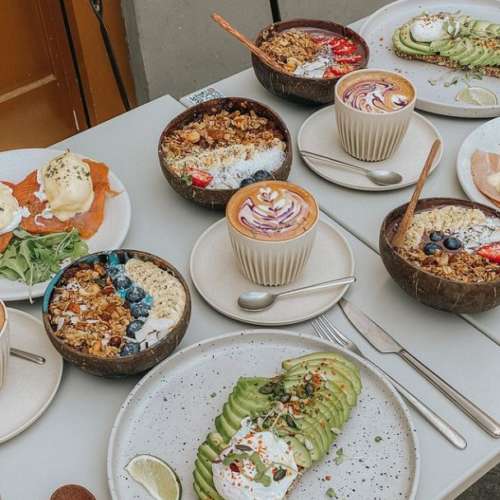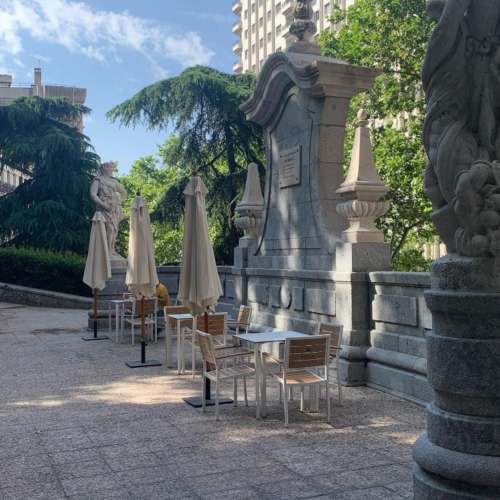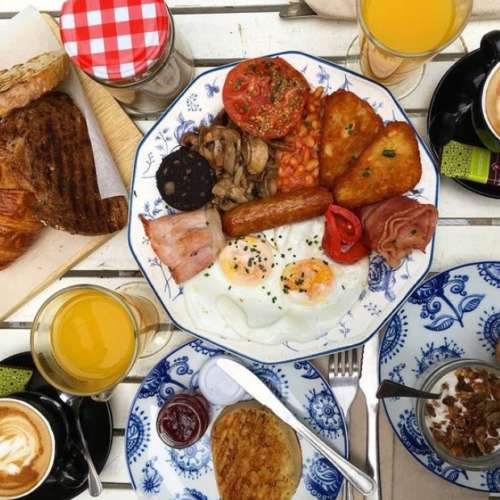 13. El escondite de Villanueva
Brunch in Madrid every weekend
This eclectic restaurant offers, in addition to its breakfast and lunch menus, a very complete brunch menu for the weekends. And it lacks nothing! Pancakes, eggs benedict, waffles, bagels, veggie options…
Google rating: 4.1
Average price: From 22€.
Address: C. de Villanueva, 26, 28001 Madrid
Special features: The restaurant with modern cuisine and a sober atmosphere with a variety of menus among which the brunch menu stands out.
Brunch options are always in season
Among the best brunches in Madrid center are also these guys. The list of brunch options at Panela & Co is almost endless, but the good thing is that it is designed for all kinds of people: you will find sweet, savoury, healthy and vegan options.
Google rating: 4.1
Average price: Between 20€ and 30€.
Special features: Bagels, brunch and cupcakes at a New-York style space with industrial lamps and vintage furniture.
Emblematic coffee shop in Madrid with breakfast and brunch options
We love that one of the city's longest-running coffee shops is on this list. Café Comercial offers a brunch menu for 28€ where you can choose first course, second course and a drink. Their options are very classic but delicious.
Google rating: 4.0
Average price: 28€.
Address: Glorieta de Bilbao, 7, 28004 Madrid
Special features: Centennial literary café with a revolving door. Brunch menu every weekend and holidays.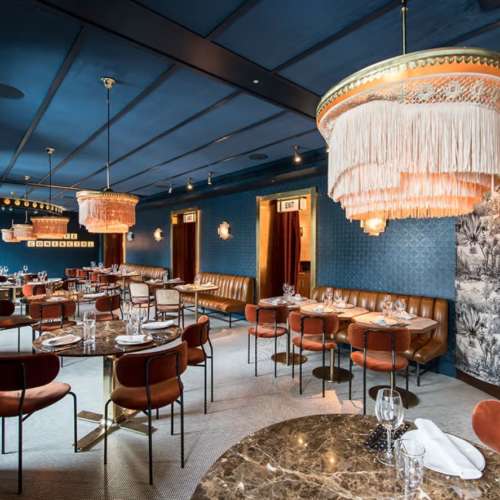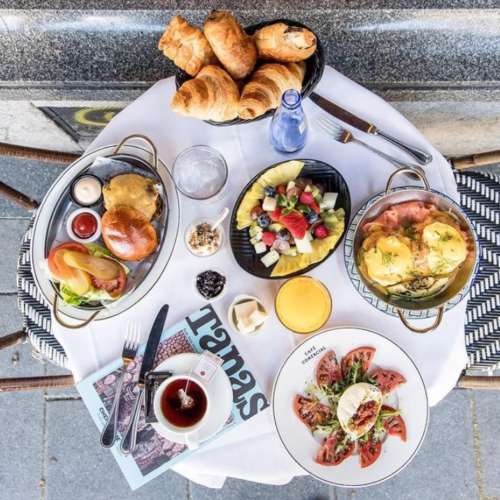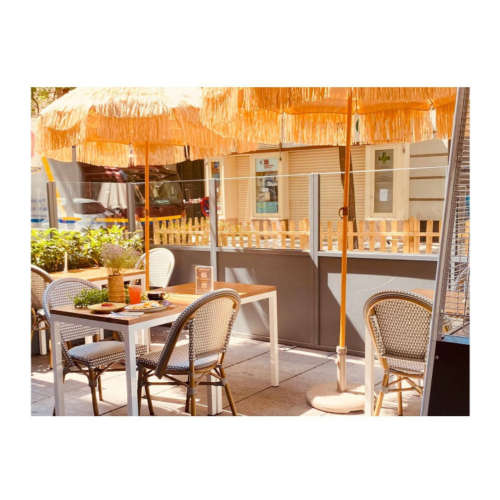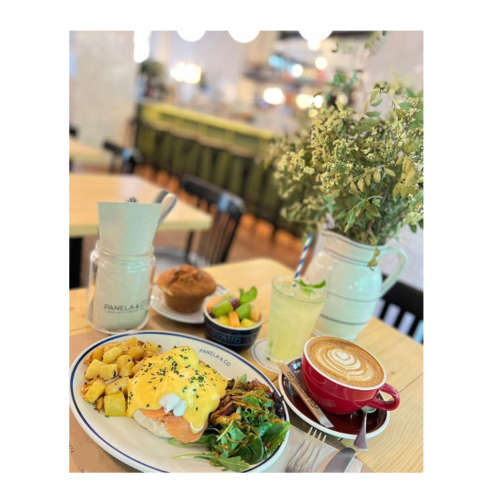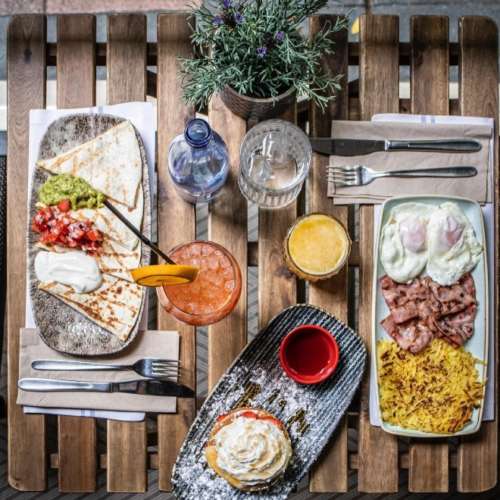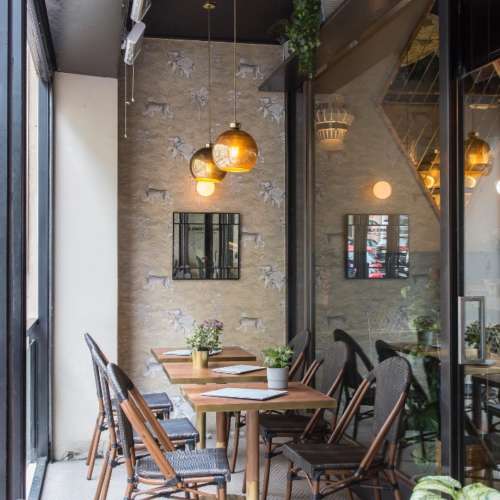 And it's "The Table Brunch", among the most popular brunch places in Madrid
«The Table Brunch» is the name that this place has given to its brunch menu. Undoubtedly, a menu full of delicious options that makes hundreds of brunch fans repeat it every Sunday in Madrid.
Google rating: 4.4
Average price: 45€.
Address: C. de Fortuny, 2, 28010 Madrid
Special features: Rustic chic restaurant with a selective brunch menu made with sustainably sourced ingredients.
A fun brunch experience in Madrid at a terrace with a view.
Indeed, not all restaurants of this style offer brunch in Madrid during the week, but some of those that focus on the weekend provide a unique experience. In this case you will enjoy brunch at one of the most beautiful rooftops at Gran Via.
Google rating: 4.3
Average price: 27€.
Special features: Rooftop bar at the Innside Madrid Gran Vía hotel offering brunch menu on weekends.
High scale design and brunches accompanied by cocktails and music
The best brunches in Madrid offer diners a wide variety of dishes to satisfy all kinds of stomachs. This place, in addition to an abundant menu, offers DJ sessions and cocktails to accompany your lunch.
Google rating: 4.2
Average price: From 28€ to 34€.
Address: Calle Argumosa 43, 28012 Madrid
Special features: Restaurant with a striking design by architect Jean Nouvel where brunches, tapas and cocktails are offered.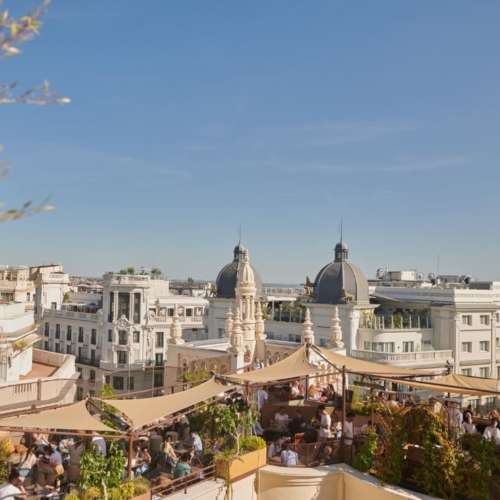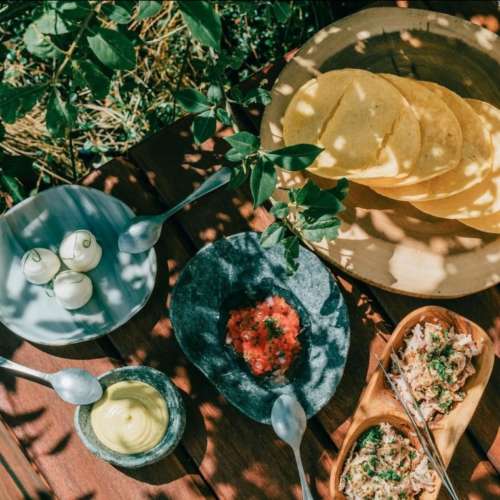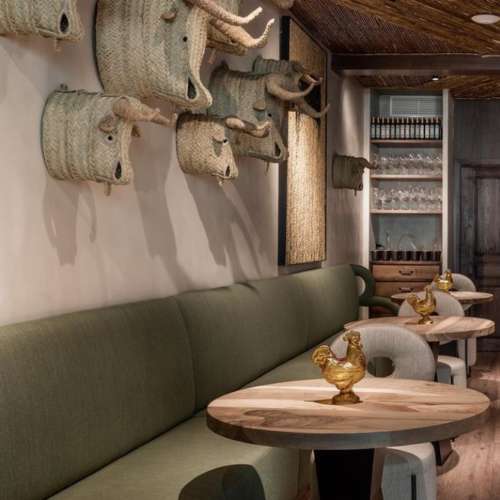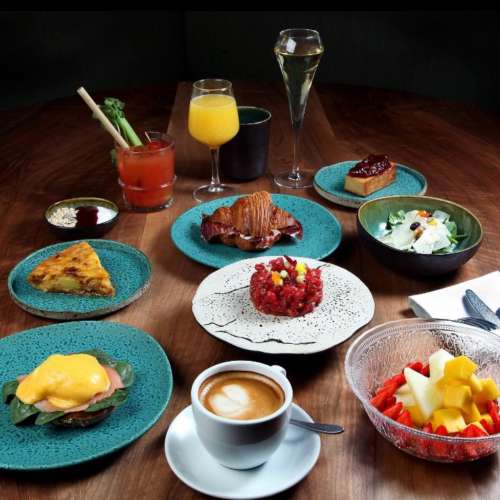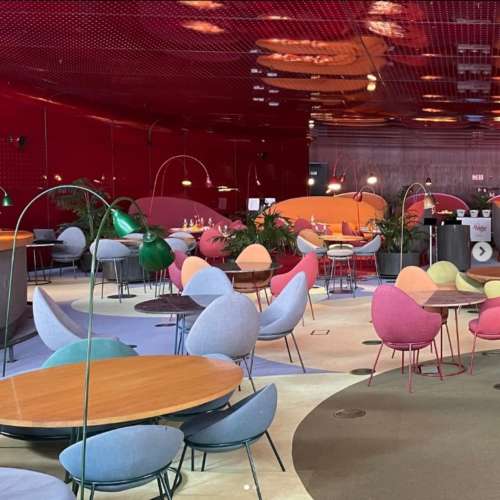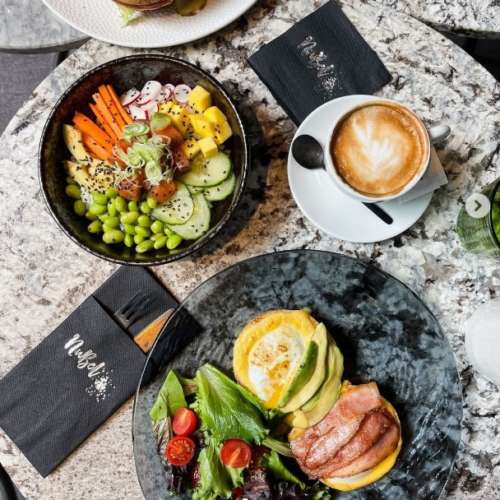 Brunch with friends in a very chic atmosphere
Marieta restaurant offers a wide range of brunches in Madrid city with classic options such as toast and delicacies like crepes, pancakes, poached eggs and smoothies. The best part? A menu for at least 2 people that you can enjoy even as a group.
Google rating: 4.1
Average price: From 15€ to 25€.
Special features: Chic restaurant with an extensive and creative brunch menu.
Brunch on Saturdays and Sundays
One of the oldest restaurants in Madrid, an icon in the city and very famous for its cocktails. Thanks to the brunch, this place has been able to renew itself and return to being among the most chosen options by customers.
Google rating: 4.1
Average price: From 29€ to 35€.
Address: C/ Gran Vía, 12, 28013 Madrid
Special features: Emblematic bar from the 30s with old photographs, live music and brunch menu on the weekends.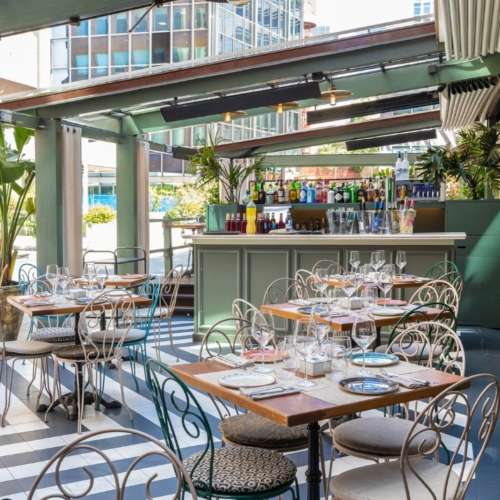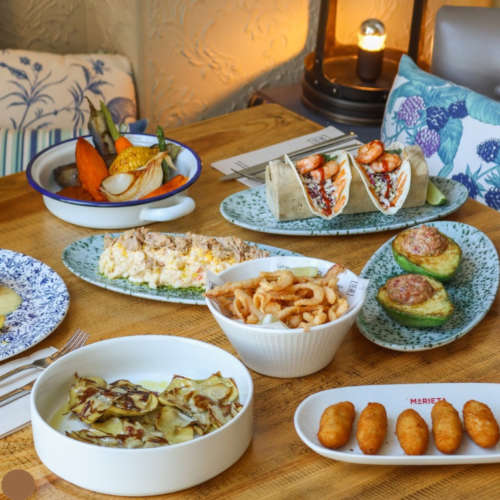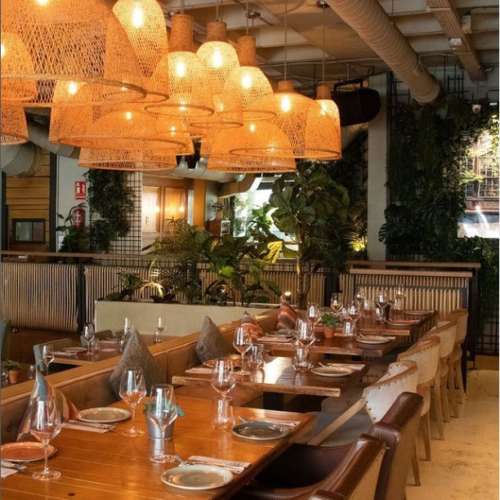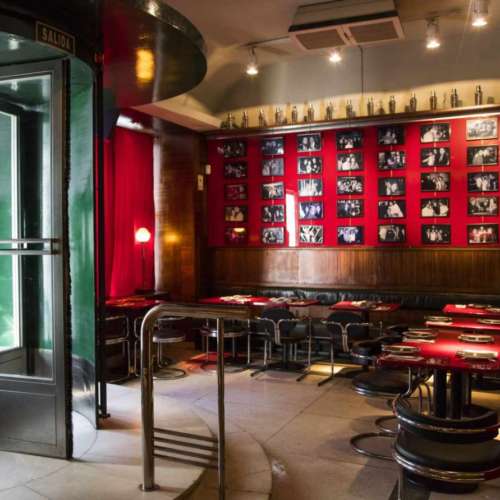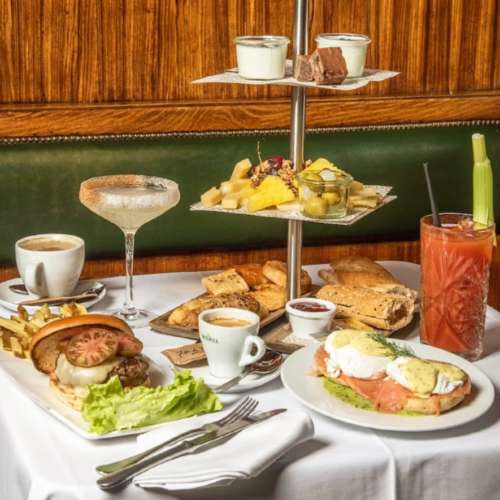 Eatmytrip: The best breakfasts and brunches in Madrid in 2022
The English tradition of the late and hearty breakfast has conquered us all in recent years. Would you like to discover our brunches with flavours from around the world? Would you like to enjoy an authentic brunch in an atmosphere full of good vibes and stunningly presented food? 
Come visit us and decide for yourself if we are the best brunch in Madrid or not.